Summary of the technology
At Pluss, we bear distinction of doing innovative and sustainable solutions in the field of temperature control using our core Phase Change Material (PCM) technology. One of our lead products is Celsure®, a set of pre-qualified shipping boxes for maintaining the temperature of your vaccines or other heat labile products for up to 120 hours between 2-8 deg C, 15-25 deg C and frozen (-20 deg C) as the case may be, with a variety of payload volumes (https://www.pluss.co.in/celsure/). Besides the prolonged back up hours, the unique design of the solution allows for complete freeze prevention way of storing vaccines in case of 2-8 temperature maintenance.
Description of the technology
As experts in sustainable temperature control, Pluss took upon the above challenges to develop a packaging solution that could help overcome pharma supply chain problems reliably, economically and sustainably- Celsure®(https://www.pluss.co.in/celsure/).  Celsure® is India's first indigenously made Phase Change Material (PCM) based validated temperature-controlled packaging for pharmaceuticals.
The award winning Celsure® range is uniquely designed using patented materials and has undergone thousands of trials to give the desired back up of 96-120 hours. Celsure® easily endures the fluctuating ambient of tropics and guarantees precise temperature maintenance. Apart from maintaining precise temperature, the packaging also provides distinct advantage of zero sweat time reducing the packing and assembly time to five minutes and removing chances of manual error.
PCMs are advanced materials that can store and release large amount of energy keeping the temperature constant without any external power supply. This is achieved by energy involved in change of phase from solid to liquid or vice versa. The most commonly available such material is water/ice (gel). However, it's efficacy as PCM has always been in question. Melting at 0°C, use of water exposes the vaccines to the risk of freezing, potentially compromising them. PCMs, on the other hand, maintain precise temperature and offer some of the distinct advantages over regular water/ice pouches:-
help maintain the product integrity- different PCMs (with unique phase change temperatures) are used to maintain different temperatures (frozen, chilled or controlled ambient) which ensure the product is always kept at right temperature maintaining its integrity,
provide longer back-up hours
allow for reduced packet size, weight and volume,
make packaging simpler by reducing thawing steps, and
drive costs lower as with the use of high energy PCMs, the insulation costs can be brought down.
Intellectual property status
Patent already applied for
Patent application number :
Where : US, Singapore
Current development status
Commercially available technologies
Desired business relationship
Joint ventures
New technology applications
Adaptation of technology to other markets
Technology Owner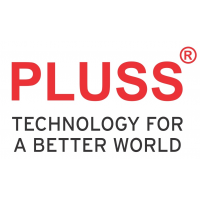 Pluss Advanced Technologies Pvt. Ltd.
Small and Medium Enterprise
Additional information (attached documents)
Related keywords
Industrial manufacturing, Material and Transport Technologies
Biological Sciences
Pharmaceutical Products / Drugs
Human vaccines
Analyses / Test Facilities and Methods
Covid-19
Therapeutic
Medical Health related
About Pluss Advanced Technologies Pvt. Ltd.
Small and Medium Enterprise from India
Pluss Advanced Technologies Pvt. Ltd.
Pluss Advanced Technologies Pvt. Ltd. is a materials research and manufacturing company specializing in development and manufacturing of Speciality Polymers, Phase Change Materials (PCM) and Energy Efficient Temperature Control Solutions. Pluss has been a pioneer in development of PCM based Sustainable Temperature Control Solutions across sectors including refrigeration, food cold chain, medical devices, building HVAC, pharmaceutical cold chain, agriculture, electric vehicles, etc. Experience, interdisciplinary thinking and practical skills form the growth guidelines of Pluss and has helped it receive various recognitions by Government and Industry bodies.
Technology Offers on Innoget are directly posted and managed by its members as well as evaluation of requests for information. Innoget is the trusted open innovation and science network aimed at directly connect industry needs with professionals online.