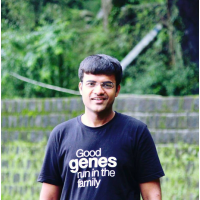 View Udit's full profile. It's free!
Contact Udit, connect with your colleagues and find business opportunities worldwide.
View Udit's Full Profile
Summary
Udit has over 11 years of experience in the area of life sciences and healthcare. Before joining at Pluss, he has held different roles ranging from product management to business management in several companies in the life science industry including in Bio-Rad Laboratories and Thermo Fisher Scientific. Udit now leads healthcare and agriculture business verticals at Pluss - from strategizing the new product development to identifying business growth opportunities. He has won several awards in business management and product development and has been a speaker at several public and private conferences. One of the latest innovations he is working on is an affordable, electricity free infant warmer for low birth weight new born babies and has also received the grant money from BIRAC.