Summary of the technology

aeruginosa CSIC, CIBER-BBN and UAB have developed an immunochemical method for diagnosis of infections produced by Pseudomonas aeruginosa. The immunoassay is fast and efficient, with low LOD and adaptable to point-of care devices.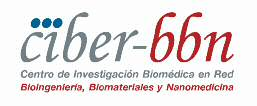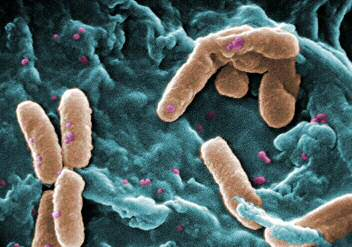 Sensitive pyocyanin and its metabolites quantification system Pseudomonas aeruginosa is among the leading causes of infections in hospitalised and immune compromised patients and is associated with significant morbidity and mortality. It is a frequent cause of nosocomial infections such as pneumonia, cystic fibrosis, urinary tract infections (UTIs), and bacteremia. Lack of rapid and specific diagnostic tools become in an inappropriate overuse of broad spectrum antibiotics contributing to acquisition of resistance to such drugs. Therefore, an appealing approach to rapid point of care diagnosis of specific bacterial infections such as those caused by P. aeruginosa is required. Current methods for diagnosis of P. aeruginosa infections, mainly based on culture enrichment in selective media, are low sensitive, expensive and time consuming. In this way, we present an immunochemical method based on the use of polyclonal antibodies having broad specificity for pyocyanin and related metabolites secreted by this bacteria.

Pseudomonas aeruginosa is a relatively common type of infection encountered in hospitals This method could be used on different immunochemical analytical configurations, including microplate ELISA, test-strip, immunosensors or any other format suitable for further implementation on Point-of-Care (PoC) devices with better sensitivity and specificity than current methods.

Main innovations and advantages
The main features of the developed technique are:
· High sensitivity. Limit of detection between 0.4 for 1-OHphenazine and 0.6 nM for pyocyanin in sputum samples.
· Specificity. Cross-reactivity with other phenazine pigments different from those of interest is negligible.
· Feasible development of a PoC, easy to use reliable device providing fast responses, high detectability and specificity at a competitive price.
· In situ application. Special facilities are not required.
· It allows routine screening and simultaneous analysis of multiple samples.

Intellectual property status
Granted Patent
-
Patent granted in Europe and US

Granted Patent
-
Patent granted in Europe and US

Technology Owner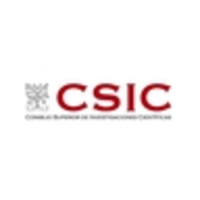 Consejo Superior de Investigaciones Científicas
Public Agency
Related keywords
Pharmaceutics
Medicine, Human Health
Diagnostics, Diagnosis
Medical/health
In-vitro diagnostics
infectious desease
pseudomonas
About Consejo Superior de Investigaciones Científicas
Public Agency from Spain
Consejo Superior de Investigaciones Científicas
The Spanish National Research Council (in Spanish 'Consejo Superior de Investigaciones Científicas (CSIC)') is a government agency for basic and applied scientific research.

It is the largest public research organization in Spain, with presence in all the Autonomous Communities through 126 centers and 145 associated units.
Technology Offers on Innoget are directly posted and managed by its members as well as evaluation of requests for information. Innoget is the trusted open innovation and science network aimed at directly connect industry needs with professionals online.