Summary of the technology
CSIC has developed a water filtration installation. It contains tanks designed to perform various
functions: water filtration by means of ultrafiltration, water filtration by reverse osmosis and recycling
of reverse osmosis membranes. This installation is used, for example, in seawater desalination
processes.

Industrial partners from the hydraulic companies are being sought to collaborate through a patent
licence agreement.

An offer for Patent Licensing
Recycling reverse osmosis membranes in the tank itself.

Figure 1: Ultrafiltration and reverse osmosis processes There are two types of semipermeable reverse osmosis and ultrafiltration membranes. Once the reverse osmosis membranes are deteriored, they are transformed into ultrafiltration membranes in the tank itself.
The installation consists of different elements: tanks and as a regulation system, valves and pumps. The different circuits are connected in the same installation. These are:
- Ultrafiltration circuit (Figure 1): transforms the raw wáter which contains particles in ultrafiltered wáter leaving them retained in the membrane.
- Backwash circuit: it is necessary to wash the membranes filled with particles dislodging retained particles.
- Reverse osmosis circuit (Figure 1): transforms ultrafiltered wáter into osmotized wáter eliminating the brine that is obtained.
- Recycling circuit: reconvert degraded reverse osmosis membranes into new ultrafiltration membranes.

Main innovations and advantages

· Installation is flexible in the number of tanks from which it is formed.
· The possibility to perform different functions, without the need to changetank.
· Recycling of reverse osmosis membranes already deteriorated into newultrafiltration membranes optimizing costs.
· This installation can be used for water filtration, for example, to carry out thedesalination of seawater.
Intellectual property status
Granted Patent
-
Spanish patent application filed

Technology Owner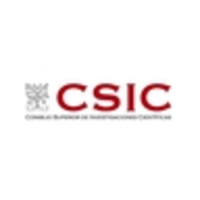 Consejo Superior de Investigaciones Científicas
Public Agency
Related keywords
Hydropower
Protecting Man and Environment
Environment
Water Management
Desalination
Drinking Water
Hydrology
Industrial Water Treatment
Marine Environment
Municipal Water Treatment
Water Resources Management
Hydro-electric
Industrial Products
Industrial Equipment and Machinery
Machine tools, other metal working equipment (excluding numeric control)
Other industrial equipment and machinery
Water treatment equipment and waste disposal systems
osmosis
water desalination
tri-functional tanks
desalination processes
About Consejo Superior de Investigaciones Científicas
Public Agency from Spain
Consejo Superior de Investigaciones Científicas
The Spanish National Research Council (in Spanish 'Consejo Superior de Investigaciones Científicas (CSIC)') is a government agency for basic and applied scientific research.

It is the largest public research organization in Spain, with presence in all the Autonomous Communities through 126 centers and 145 associated units.
Technology Offers on Innoget are directly posted and managed by its members as well as evaluation of requests for information. Innoget is the trusted open innovation and science network aimed at directly connect industry needs with professionals online.