Summary of the technology
The Spanish National Research Council (CSIC)
have developed a humidity senso r. This sensor allows to
detect and quantify the surrounding humidity by optical transduction. The device is based in the optical
response of a photonic crystal. This humidity sensor has been successfully tested showing response
times under one second.

Industrial partners manufacturers of sensors are being sought to collaborate through a patent license
agreement.

An offer for Patent Licensing



Immune to electromagnetic interference

https://creativecommons.org/licenses/by-sa/3.0/deed.en ©Brocken Inaglory The most widely used transduction methods to measure humidity are based on MicroElectroMechanical (MEMs) systems. Among MEMs, capacitive sensors are commonly used. This type of sensors shows transduction process in the scale of ten seconds, they are very sensitive to electromagnetic noise and remote measurements are not possible.
The humidity sensor developed by CSIC is based on a photonic crystal, in particular in an artificial opal. The humidity is measured from the optical changes in the crystal with water adsortion. Since this device is based in photonic means, it allows remote detection and quantification of humidity.
Besides, it´s immune to electromagnetic noise. In contrast to other systems based on capacitive elements, this novel device shows quick response, being less than one second, at the time that exhibits high sensitivity.

Main innovations and advantages

· Quick response and good sensitivity.
· The sensitivity of this sensor can be adjusted by tailoring differentproperties of the responsive element.
· It can be miniaturized · Due to its robustness and durability, this sensor is suitable for adverseenvironments, e.g. those with high electromagnetic/nuclear radiation,exposed to high corrosion, etc.
· The manufacturing of the crystal is simple and it doesn't require post-processing steps.
Intellectual property status
Granted Patent
-
PCT patent application filed

Granted Patent
-
PCT patent application filed

Technology Owner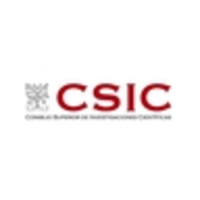 Consejo Superior de Investigaciones Científicas
Public Agency
Related keywords
Electronics, IT and Telecomms
Environmental and Biometrics Sensors, Actuators
Optical Materials
Sensors for cars and transport
Optics
Sensors & Wireless products
Measurements and Standards
Measurement Tools
Analyses / Test Facilities and Methods
Electrical Technology related to measurements
Optical material testing
Optical Technology related to measurements
Sensor Technology related to measurements
Recording Devices
photonics
sensitive humidity sensor
humidity sensor
About Consejo Superior de Investigaciones Científicas
Public Agency from Spain
Consejo Superior de Investigaciones Científicas
The Spanish National Research Council (in Spanish 'Consejo Superior de Investigaciones Científicas (CSIC)') is a government agency for basic and applied scientific research.

It is the largest public research organization in Spain, with presence in all the Autonomous Communities through 126 centers and 145 associated units.
Technology Offers on Innoget are directly posted and managed by its members as well as evaluation of requests for information. Innoget is the trusted open innovation and science network aimed at directly connect industry needs with professionals online.