Summary of the technology
The company's pressure mat can sense applied pressure and its corresponding position on a flat or curved surface. Its pressure sensing layer is constructed with multiple rows and columns of piezoresistive sensor points. The piezoresistive sensor's electrical resistance decreases when a pressure is applied to it. There is a certain relationship between a sensor point's resistance and the applied pressure on it. By measuring each sensor point's electrical resistance, the applied pressures at all the sensor points can be derived. The pressure mat can also be made stretchable to suit some applications.
Description of the technology
The pressure mat is a thin film, flexible, and stretchable mat. The measured pressure distribution data can be acquired via USB, Bluetooth, or wi-fi connection, and displayed on a screen as a pressure heat map that indicates the level of pressure represented by multiple colours.
Pressure range: 1-1,000PSI, adjustable
Mat size and shape: customizable
Sensor density: 0.5-10 sensor points per square centimeter
Sensor response time: <1us
Communication: USB, Bluetooth, wi-fi connection
Potential Applications
The pressure mat has the capability to sense pressures at multiple points on a flat or curved surface that can find various applications in the fields of fitness, health care, elderly care, robotics, sports, gaming, virtual reality, augmented reality, and medical etc. Some application examples are:
Smart mat

For Yoga instructors and practitioner to monitor palms and feet pressure balance and excessive pressure in order to exercise properly and prevent injury.
For weight lifting instructors and lifter to monitor feet pressure balance and excessive pressure. So to train appropriately as well as prevent bodily injury.
For infant care: Put on infant beds to monitor the presence of infants and prevent them from falling out of beds.
For elderly care: Put on the floor to detect fall and trigger alarm.
Smart chair: Covered with pressure mat on a seat to monitor and prevent improper sitting posture.
Smart bed: Covered with a pressure mat on a bed to monitor sleeping behaviour and prevent bed sore.
Smart insole: Pressure mat inside a shoe to monitor foot pressure distribution and prevent diabetic patients from ulceration and complication.
Smart haptic glove:

Embedded with pressure mat for haptic sensing, to help the physically challenged or elderly to grasp goods.
Embedded with pressure mat and put on robotic gripper to facilitate grasping and assembly tasks.
Embedded with a pressure mat to help the doctor get haptic feedback during surgical operation.
Smart skin: Deploy pressure mat on the outer surface of service and industrial robots for collision detection and injury prevention.
Smart portable and foldable keyboard and mouse: Use foldable pressure mat to achieve better performance than traditional keyboard and mouse, for gaming and other applications.
Smart portable and foldable musical instrument: The foldable pressure mat can use as an interactive digital musical instrument for playing music, teaching, recording, and composition.
For virtual reality and augmented reality: To enhance experience satisfaction level with pressure mat as a 3D touch sensing and interactive tool.
For orthodontics: Use pressure mat to measure patient's teeth evenness and help the dentist with teeth alignment and correction.
Technology Owner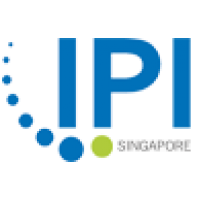 IPI
Economic Promotion Agency
Related keywords
Electronics, IT and Telecomms
Electronics, Microelectronics
Biological Sciences
Micro- and Nanotechnology related to Biological sciences
Electronics Related Market
Analytical and Scientific Instrumentation
About IPI
Economic Promotion Agency from Singapore
IPI
Time-to-market is critical in a rapidly evolving marketplace, and R&D can often be time consuming and resource intensive. IPI can help you close that capability gap. At IPI, we embrace all aspects of Open Innovation. This means that we help firms go beyond their four walls by crowd-sourcing and searching the world for the best available technology, product, solution or business partner to help you boost your business and leapfrog the competition.

In short, we will help you drive business growth by connecting you to the innovation tools and partners that will enable you to access newer and better ways of doing things.
Technology Offers on Innoget are directly posted and managed by its members as well as evaluation of requests for information. Innoget is the trusted open innovation and science network aimed at directly connect industry needs with professionals online.