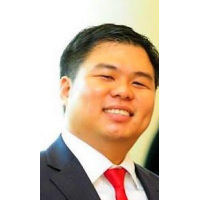 wilson ng
Senior Technology Manager at IPI
Singapore · Singapore
1

followers

0

following

0

recommendations
View wilson's full profile. It's free!
Contact wilson, connect with your colleagues and find business opportunities worldwide.
View wilson's Full Profile
Summary
Time-to-market is critical in a rapidly evolving marketplace, and R&D can often be time consuming and resource intensive. IPI can help you close that capability gap. At IPI, we embrace all aspects of Open Innovation. This means that we help firms go beyond their four walls by crowd-sourcing and searching the world for the best available technology, product, solution or business partner to help you boost your business and leapfrog the competition.

In short, we will help you drive business growth by connecting you to the innovation tools and partners that will enable you to access newer and better ways of doing things.