Summary of the technology
Never before, and where no existing patents exist in this art and its very special 'patentable' beneficial and safe, tested advantages.

Tested Safe Commercial Benefits

Surf, Lift & Fly, on waters, with your Watercraft, Vessel, Ship, including Seaplanes.
Superior Dynamic Stability with significantly-increased Performance and Economy,
Additional Lifting Capability, for additional Load Carrying capacity,
Much improved ride with best Shock Mitigation and with yet Sharper Turning ability,
More powerful, intense excitement on active and calm waters,
Safer and Superior Racing capabilities on Oceans lakes and rivers,
No more chine-walking nor risk of Flip-Overs or Tumbling over disasters, at real high speeds,
Permanent resale value added by installation of FlexiblePowerFINS on any and every existing hull,
Pride of ownership with enjoyment of use and comfort.
Special Defence Capabilities include: Extremely Stable Fighting Platform, at all speeds, Acoustic-Silencing and Surface-Signature Silencing, and very Effective Shock Mitigation, and much improved Strategic Maneuvering capabilities, at all speeds, and including yet new top speeds; and all these, for all and any size Watercraft, as small as boats or as large as Aircraft Carriers - plus also including large or small Seaplanes.
Description of the technology
We have a developed Product-Line and Specialized-Service related to A Discovery, Innovated into A Patentable untiSKID-FIN or Superior FlexiblePowerFINS product line for the Maritime Industry, in the yet new arts of our "Superior Surface Effects Technologies" by yet kept trade-secrets. The corporate website has all the information a potential partner or consumer may wish to see or know - without showing the key trade-secrets we must keep from the public - so we can keep our patenting rights for yet new 20 years protection agreement for disclossure.
Specifications
Long story wanted for simple statement needed here, so I will add from information's website. Powerfins; General Overview: (Listed by Speeds, so just jump to your points of interest.) For best use of the power your boat now has, you must be able to save the energy you are now wasting on trying to overcome the natural resistance the water is always enforcing on your boat/ship, as is naturally occurring while your boat/ship is trying to flow forward on the waters, on all hulls which do not have our fins installed. Now, you have an exciting new option. Our fins, will regain this energy loss for your boat/ship hull, and give you few new pleasant surprises, by letting you also enjoy this new Surfing or Flying phenomenon which are included with few more economic benefits and pride you can gain from one simple installation of this invented Powerfins !!! You are hereby invited to be among the first to benefit from this new and soon to be released technology, which was conceived some years ago, and has been developed since, into a simple and attractive and yet very rewarding product line; which is highly beneficial to delivering faster more economic marine transportation, and also for safer more comfortable quality of ride, and for more pleasureful use plus more pride of ownership with significant 'operating costs' savings. Small boats and Big boats, ships and vessels, fast or slow, old and/or new, fat or slim, single hull or multi-hull; all benefit from the discovery the inventor made in fluid dynamics with the original discovery of the BTR-HS phenomenon, and with its adaptation to highly beneficial innovated products, for use on all existing classes of boats, cruisers and yachts, or vessels and ships as well as Seaplanes.
Main advantages of its use
20% Increased Effective Power regainedMore then 10 Commercial and Defense Benefits as listed at website.
Applications
On all boats, vessels, yachts and ships plus barges and aquatic surface hulls.
Technology Owner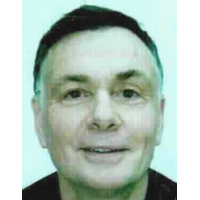 Amnon Michael Cohen
Inventor
Related keywords
Transport and Shipping Technologies
Shipbuilding
Industrial manufacturing, Material and Transport Technologies
Design and Modelling / Prototypes
Industrial Manufacture
Traffic, mobility
Engineering
System and transportation
Surface treatment (painting, galvano, polishing, CVD, PVD)
Marine Science
Marine Environment
Marine products
boat
efficiency
maritime
invention
surface effects
speed
hull
ship
About Me
Scientist from Israel
Amnon Michael Cohen
Primarily, developer of new advanced maritime technology plus universal automation developer of discovery-based innovations of yet new inventions - employing the wisdom of pre-patent protection.
Technology Offers on Innoget are directly posted and managed by its members as well as evaluation of requests for information. Innoget is the trusted open innovation and science network aimed at directly connect industry needs with professionals online.