Summary of the technology
CSIC has developed a modulating agent for regulating body weight. Nowadays, it is necessary to develop new alternatives to increase the profitability of animal breeding and increase meat production, key factors to meet the food needs of the world population.

Since weight and body fat are two important factors in reproductive maturity in animals, it is necessary to find alternatives to regulate body weight to delay entry into puberty and avoid the cessation of the growth or fattening stage. In this way we can obtain a higher profitability in the herds and we can control more efficiently the growth of the animals.

Companies interested in patent licensing are sought for the development and use of the same in animal breeding companies.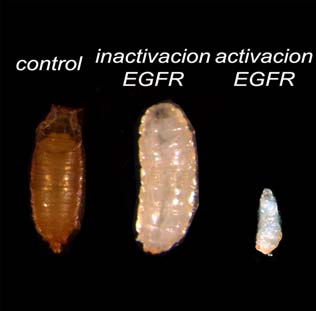 Modulating agent to regulate body weight

The modulating agent acts via the EGFR receptor in regulating body weight. So, if it produces the activation, it decreases the appetite and the food intake and, therefore, the decrease in body weight. In contrast, inhibition of the EGFR pathway involves an increase in appetite and body weight.

By inactivating the EGFR pathway, it allows livestock to gain weight and delay their entry into adulthood. Allowing the increase in the performance of animal breeding and having a higher production than the current techniques used in animal breeding.
Main innovations and advantages

· The modulating agent allows to control the energy status, appetite andbody weight
· Increases the yield in animal breeding.
· It allows to control the corporal weight of both ways, diminishing it orincreasing it.
· The EGFR receptor modulating agent can be used in farm animals suchas: Birds, cow, pig, sheep, rabbit, goat, horse, llama, ox, bull and hare.
· The modulating agent for administration can be comprised within apharmaceutical composition.
Intellectual property status
Granted Patent
-
Priority patent application filed suitable for international extension

Technology Owner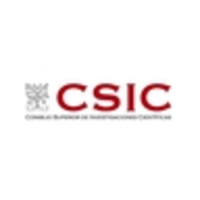 Consejo Superior de Investigaciones Científicas
Public Agency
Related keywords
Agrofood Industry
Technologies for the food industry
Micro- and Nanotechnology related to agrofood
Agriculture and Marine Resources
Agriculture
Agriculture Machinery / Technology
Animal Production / Husbandry
Biocontrol
Crop Production
Industrial Technologies
Animal health
Plant and animal health
Agriculture, Forestry, Fishing, Animal Husbandry and Related Products
body weight regulation
animal breeding
About Consejo Superior de Investigaciones Científicas
Public Agency from Spain
Consejo Superior de Investigaciones Científicas
The Spanish National Research Council (in Spanish 'Consejo Superior de Investigaciones Científicas (CSIC)') is a government agency for basic and applied scientific research.

It is the largest public research organization in Spain, with presence in all the Autonomous Communities through 126 centers and 145 associated units.
Technology Offers on Innoget are directly posted and managed by its members as well as evaluation of requests for information. Innoget is the trusted open innovation and science network aimed at directly connect industry needs with professionals online.