Summary of the technology
The invention DARWIN-PCM is a new dynamic thermal system to be used in buildings to minimize their energy consumption for space heating and cooling.

The University of Lleida seeks an industrial partner willing to adopt this new technology. The type of partner sought is for the production and commercialization of this protected technology under a license agreement. Other types of business relationships could be discussed.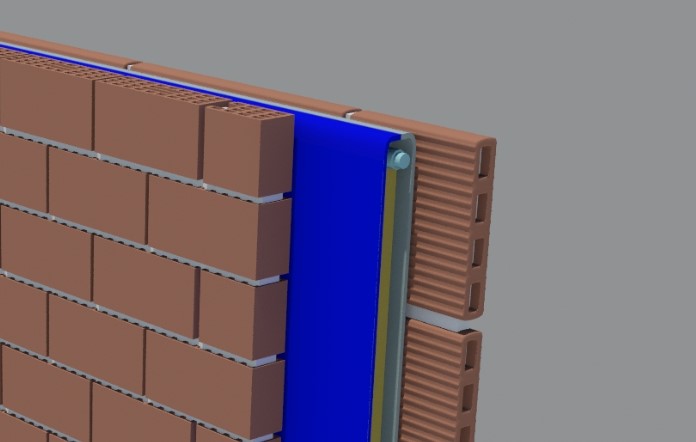 Description of the technology
The invention DARWIN-PCM is a new dynamic thermal system to be used in buildings to minimize their energy consumption for space heating and cooling.
The invention can be implemented in any sort of building envelope including walls, floors, roofs, fenestrations, and doors. It is composed of several layers of materials, one of them is mobile and contains a material with the capacity to absorb and release a high amount of heat - such as phase-change materials (PCM).

An example is the use of the DARWIN-PCM system as a façade structure. During the day, the PCM layer is exposed outdoors to capture and store solar radiation whilst by night, it is placed indoors to release the absorbed energy to provide comfort to occupants. This system works cyclically and allows the building to optimize its bioclimatic behaviour.
The need
The world's buildings accounted for 40% of global final energy use and 33% of all greenhouse gas (GHG) emissions. Under business-as-usual projections, use of energy in buildings globally could double or even triple by 2050. In the Energy Roadmap 2050, the EU has set itself a long-term goal of reducing greenhouse gas emissions by 80-95%, when compared to 1990 levels, by 2050.
There are several disadvantages linked to the fixed position of the PCM inside the construction structure. Therefore, the current solutions based on PCM do not work properly, and there only exist prototypes.
Advantages
> Significant energy savings: When compared against conventional static systems with or without PCM, the DARWIN-PCM reduces dramatically the energy demand both in winter and summer.
> Envelope as space heating and cooling supplier:DARWIN-PCM changes the age-old concept that building envelopes have to be designed to act as a thermal barrier and protect indoor spaces from outdoor conditions.
> Offers unique aesthetic and commercial options:When implemented in glazed systems, the movable layers can be coloured and distinguished between parts with and without PCM.
Applications
This structure is ideally a physical separator between the interior and exterior of the building. However, this building envelope structure could be used totally or partially in walls, floors, roofs, fenestrations, and doors.
Level of development
This structure was tested by computer modelling in two different environments: winter and summer conditions, using an increasing percentage of PCM in the thermal structure. The numerical proof of concept showed the high potential of this technology to reduce energy consumption for both space heating and cooling applications
Operating principle ">https://youtu.be/lbSkvUKIaxs
Outdoors ">https://youtu.be/ILS_yJkXpLU
Indoors ">https://youtu.be/I9JlkbUpQLk
Intellectual property status
Patent already applied for
P201830915
OEPM

Technology Owner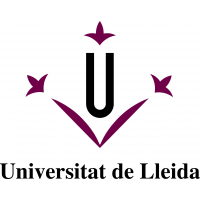 Universitat de Lleida
Research & Technology Organization
Related keywords
Construction Technology
Construction engineering (design, simulation)
Materials, components and systems for construction
Construction maintenance and monitoring methods & equipment
Construction methods and equipment
Installations related to construction (energy, lighting, …)
Materials Technology
Building materials
Thermal insulation for space applications
Industrial Technologies
Clean Industrial Technologies
Energy Technology
Solar / Thermal Energy Technology
Thermal Insulation Technology
Energy efficiency
Protecting Man and Environment
Environment
Clean Production / Green Technologies
Energy Market
Alternative Energy
Solar / Thermal Energy Market
Thermal Insulation Market
Power generation
Energy for private/domestic housing
Energy Distribution
Energy Storage
Consumer related
Construction and Building Products
About Universitat de Lleida
Research & Technology Organization from Spain
Universitat de Lleida
The Valorisation and Technology Transfer Unit (UViT) is the specialized unit for handling the IPR portfolio in the University of Lleida. The UViT works close to researchers in the fields of Agrifood, Biomedicine, Technology and Sustainability and Social Development to identify research results with market potential, to assess the community on the best IP protection strategy and to commercialise technologies through licensing-out agreements and the creation of technology-based companies.
Technology Offers on Innoget are directly posted and managed by its members as well as evaluation of requests for information. Innoget is the trusted open innovation and science network aimed at directly connect industry needs with professionals online.