Summary of the technology
The product is made of environmentally friendly raw materials – peat or fir foot without the addition of synthetic chemicals. Stimulants are non-toxic, do not have mutagenic properties, show immunostimulatory and adaptogenic properties. The use of stimulants can increase the yield of grain and vegetables by 20 - 60 %, accelerates the maturation, the onset of biological and technological maturity by 3-6 days, reduces fungal and bacterial morbidity of plants by 2-4 times, helps to reduce storage losses, accelerates seed germination and increases their germination and activity of the initial growth, accelerates the growth of the root system and increases its mass by 1.2-1.8 times.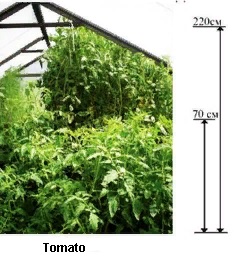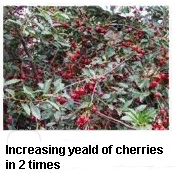 Intellectual property status
Other forms of protection
Current development status
Finished technologies
Desired business relationship
Patent licensing
Joint ventures
Technology development
New technology applications
Adaptation of technology to other markets
Technology Owner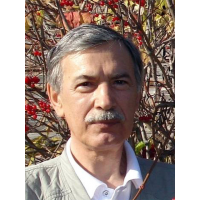 Yury Savinykh
Professor / PhD.
Related keywords
Industrial Technologies
Chemical Technology and Engineering
Agro chemicals
Organic Substances
Biological Sciences
Biology / Biotechnology
Industrial Biotechnology
Agriculture and Marine Resources
Agriculture
Agriculture Machinery / Technology
Biocontrol
Horticulture
Agrofood Industry
Technologies for the food industry
Micro- and Nanotechnology related to agrofood
Plant and animal health
Plant health
Industrial Products
Chemicals and Materials
Agricultural chemicals
Fruit and Vegetables
About Me
Professor / PhD. from Russian Federation
Yury Savinykh
Yury V. Savinykh graduated from Tomsk State University in 1971, specialty Chemistry. Since 1971 he has been working at the Institute of Petroleum Chemistry SB RAS. Yury V. Savinykh received the degree of Candidate of Chemical Sciences in 1979 and received the degree of Doctor of Chemical Sciences in 1997. Since 1997 to 1999 he worked at the Institute of Petroleum Chemistry SB RAS as the leading researcher. Since 1999 to 2010 he worked as Deputy Head of the Center for Laboratory and Analytical Research NIPImorneftegaz JV Vietsovpetro (Vietnam). Since 2010 Yury V. Savinykh is a senior researcher at the Institute of Petroleum Chemistry SB RAS. Since 2014 Yury V. Savinykh is Professor of the Department of Geology and Oil Field Development at the Institute of Natural Resources, Tomsk Polytechnic University, Tomsk. Yury V. Savinykh was awarded by the Medal "For high contribution to the development of Vietnam's oil and gas industry."
Technology Offers on Innoget are directly posted and managed by its members as well as evaluation of requests for information. Innoget is the trusted open innovation and science network aimed at directly connect industry needs with professionals online.