Summary of the technology
Unique proprietary technology to produce high purity mixture of fatty acids and tocopherol enriched fractions. Process suitably uses feedstock like soyabean, sunflower and cotton seed DOD. Higher Tocopherol recovery. Payback 2.5-3.0 years.
Intellectual property status
Granted Patent
Patent number :
2174/MUM/2013 (Process for preparation of Sterols & Tocopherols
3116/MUM/2015 (Process for preparation of Tocopherols)
4215/MUM/2015 (Process for preaparation of tocopherols using esterification)
Where : India
Desired business relationship
Other : Technoloy, plant and machinery (EPC)
Technology Owner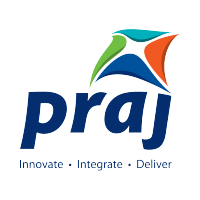 Praj Industries Limited
Large Enterprise
Related keywords
Industrial Technologies
Medicine, Human Health
Medical Health related
Plant and animal health
Consumer related
Food and Beverages
About Praj Industries Limited
Large Enterprise from India
Praj Industries Limited
PRAJ is globally renowned Biotechnology Company offering EPC projects in Biofuels, Brewery, Health & Wellness, Cosmetics, Pharma & Biotechnology, Water & Waste Water, Customized Process Equipment's. It has 3 manufacturing units. It has more than 750 references in Biofuels and Alcohol across the globe. PRAJ has resources about 1000 including Engineers, Ph.Ds etc. Ít has State of the art PRAJ Matrix R & D Center equipped with 15 labs, pilot plant facility for fermentation, distillation, separation, evaporation, dehydration. It has also pilot plant facility (Biorefinery) to produce biochemical from lignocellulosic feedstock.
Technology Offers on Innoget are directly posted and managed by its members as well as evaluation of requests for information. Innoget is the trusted open innovation and science network aimed at directly connect industry needs with professionals online.