Summary of the technology
CIEDE 2000 in 5% of the standard processing time with the same accuracy level powered by the use of a patented computer-implemented method based on a new set of digital filters.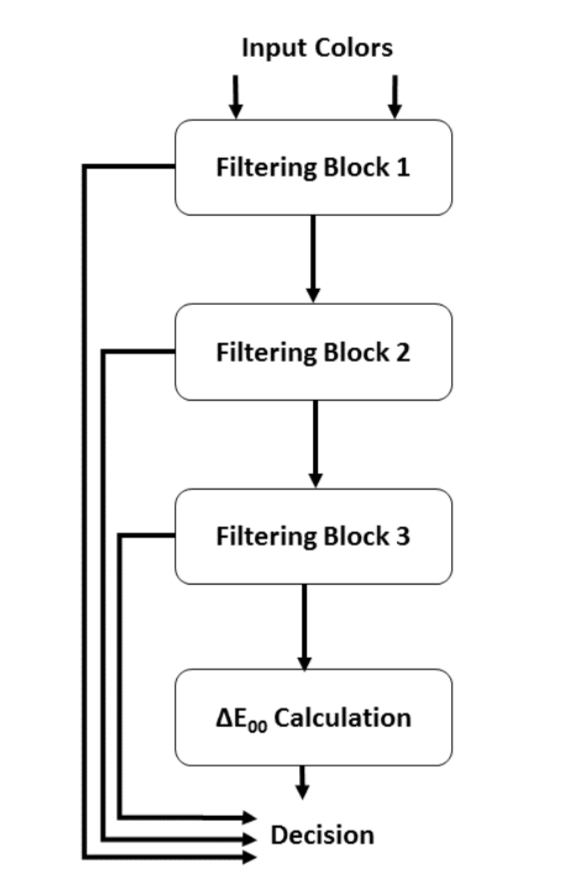 Description of the technology
The usage of colour similarity algorithms has been increasingly important in several fields such as Multimedia, Healthcare, Agro-food, or Materials, which require image and video analysis and processing, content management, and real colour comparison. Colour identification presents challenges mostly related to the image's noise and illumination and the computational cost, complexity, or time to comply with recommended standard metrics (CIEDE2000). These limitations hinder real-time or portable applications.
INESC TEC developed an improved computer-implemented method to calculate CIEDE2000 reducing up to 95% the computational powerusually required by the conventional implementation of this international standard of human colour perception.
At the heart of this technology is an innovative set of filtering modules where simpler calculations are performed and an assessment is made, leading todecreased computation time. This improvement allows determining CIEDE2000 in real-time video as well as in portable applications.
Examples of such application topics are mineral identification, dental ceramics, wine color analysis, corrosion detection and, in a more generic field, image segmentation.
Current development status
Laboratory prototypes
Intellectual property status
Technology Owner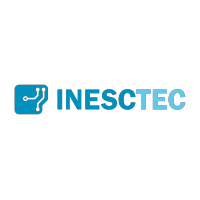 INESC TEC
Technology Transfer Office
Related keywords
Information Processing, Information System, Workflow Management
Imaging, Image Processing, Pattern Recognition
Multimedia
Visualisation, Virtual Reality
Description Image/Video Computing
Information processing & Systems, Workflow
Materials Technology
Optical Materials
Properties of Materials, Corrosion/Degradation
Colours, dyes related to Chemical Technology and engineering
Medicine, Human Health
E-Health
Technologies for the food industry
Measurements and Standards
Optical Technology related to measurements
Electronic measurement systems
Quality Standards
Computer related
Scanning Related
OCR (optical character recognition)
Other scanning related (including optical mark sensing and image processing)
Wine and liquors
dental implants
dental ceramics
ciede2000
About INESC TEC
Technology Transfer Office from Portugal
INESC TEC
INESC TEC is a systems and computer engineering R&D institute with 900+ researchers producing Scientific Research and Technological Development, offering advanced training, specialised consulting and promoting the transfer of its technologies to the market. INESC TEC's research covers several areas of knowledge: telecommunications, power systems, information and computer graphics, applied photonics, robotics, artificial intelligence, advanced computing, high-assurance software and biomedical engineering.
We strive to be your knowledge partner of excellence.
Technology Offers on Innoget are directly posted and managed by its members as well as evaluation of requests for information. Innoget is the trusted open innovation and science network aimed at directly connect industry needs with professionals online.