Summary of the technology
An innovative and patented technology for mixed-signal testing and measurement for long-term sensor-based monitoring and I2C or I3C based solutions.

C4Mir module and method of operation can be used for initialization, measurement, and resource management through mixed-signal analog bus scheduling, synchronization and group addressing for built-in calibration strategies for example.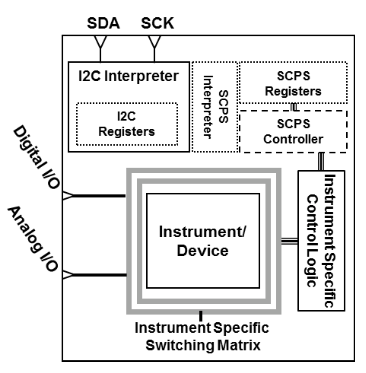 Opportunity:
Circuits components and sensors are vulnerable to aging, usage, among other environmental and physical issues that may negatively impact their function. Data reliability problems may arise what is particularly relevant in long-term safety-critical applications such as in medical, aerospace and automotive electronic systems.
Data reliability issues have been addressed using ad hoc strategies or a mixture of standards mostly direct to digital scenarios. However, these technical solutions do not completely solve the problem in multi-sensors applications comprising both digital and analog signals such as in wearables.
Therefore, C4Mir technology and its new method of operation tackles the limitation of multiple element accessibility and controllability on traditional communication buses such as I2C (I3C), SPI, 1149.1, 1149.5, and wrapper style strategies such as 1500 and P1687. Moreover, this INESC TEC's technology allows using the widely adopted I2C bus as part of a flexible long-term solution strategy involving monitoring, self-calibration, built-in self-testing, measurements and/or group synchronization.
Main Advantages:
I2C multiple core/instrument accessibility
Synchronized access
Extension to analog and/or digital elements
Speeds up communication
Facilitates inter-module sequential and instantaneous operations
Reduced resource consumption
I2C broadcast level addressability expansion
Applications:
Embedded instrument test and/or synchronization
Sensor network management
Built-in system testing
Wearable technology management / testing / synchronization
Current development status:
Laboratory prototypes
FPGA-based implementation of multiple modules and I2C arbitrer module with external access to internal registers, counters, and flags through a USB connection and custom GUI. A Usbee ZX module was utilized as a I2C bus master.
Verilog of I2C with SCPS expansion tested through external I2C and visualized internal registers.
Intellectual property status
Technology Owner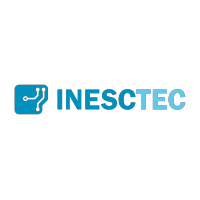 INESC TEC
Technology Transfer Office
Related keywords
Environmental and Biometrics Sensors, Actuators
Electronic circuits, components and equipment
Electronic engineering
Embedded Systems and Real Time Systems
Semiconductors Technology
Automotive engineering
Automotive electrical and electronics
Aerospace Technology
Aeronautical technology / Avionics
Sensors & Wireless products
Measurements and Standards
Electronic measurement systems
Technical Standards
Microprocessors
Circuit boards
Industrial measurement and sensing equipment
sensor network
wearable
mixed-signal integrated circuits
i2c
inter-integrated circuit
wrapper
component resource management
long-term monitoring
system-on-a-chip
i2c core accessbility
About INESC TEC
Technology Transfer Office from Portugal
INESC TEC
INESC TEC is a systems and computer engineering R&D institute with 900+ researchers producing Scientific Research and Technological Development, offering advanced training, specialised consulting and promoting the transfer of its technologies to the market. INESC TEC's research covers several areas of knowledge: telecommunications, power systems, information and computer graphics, applied photonics, robotics, artificial intelligence, advanced computing, high-assurance software and biomedical engineering.
We strive to be your knowledge partner of excellence.
Technology Offers on Innoget are directly posted and managed by its members as well as evaluation of requests for information. Innoget is the trusted open innovation and science network aimed at directly connect industry needs with professionals online.