Summary of the technology
The company has developed an innovative process which removes only the alcohol while preserving all other flavours in beer. The patented technology is currently in system prototype state (TRL 6) and the company is keen to partner with global breweries and other global beverage companies to develop low-alcoholic or non-alcoholic beverages.

Shifting beverage consumption patterns along with rising preference for low liquor content beverages are the key factor propelling non-alcoholic beer demand. Increasing health awareness among consumers towards the harmful effects of liquor coupled with changing lifestyle is expected to propel industry growth. Considerable shift of young individuals to purchase a variety of alcohol-free or low alcohol variants is expected to drive product penetration. The changing demographic trends of growing Muslim population has also provided a positive outlook for non-alcoholic beer market.

But TASTE is still a major issue which has held back a real boom of non-alcoholic beer. Market shares could easily rise to 20-25% of total sales volume from today's 3-4%, if the right technology comes along. Current biological or physical processes so far used to remove or prevent alcohol often also remove taste-related flavours or alter the flavour profile of the finished product.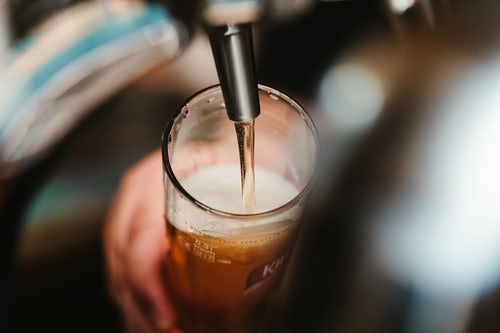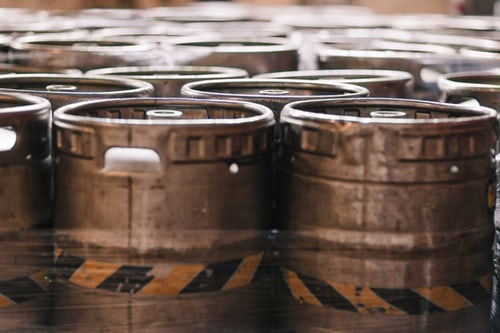 Description of the technology
The gas stripping technology works by passing a gas stream of carbon dioxide through the beer storage tank which entrapped volatile substances like ethanol, water, and the flavour-carrying molecules. The enriched gas stream is then channeled through a column reactor that is filled with a zeolite catalysts – known as a fixed-bed adsorber - which adsorbs the ethanol molecules while allowing the water vapor and flavour molecules to circulate back to the beer storage tank.
Since there is no direct contact between the liquid beer and the column, the dealcoholized beer can be bottled without any further steps. The column adsorber itself is not altered by the process and can be used over long periods.
The process is certified as food-safe and the company can tuned the process. The technology is ideally suited for other alcoholic beverages, such as wine or sparkling wine. Flavour and fragrance companies may consider this technology suitable for isolation of specific volatile substances.
Tech specifications:
Unique process technology for selective ethanol removal
No loss of flavor substances or colour change
Process ready to be food certified
Protected by granted patents
Patented technology is in system prototype state (TRL 6)
Technology Owner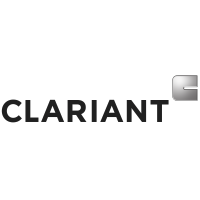 Related keywords
Organic Chemistry
Biological Sciences
Agrofood Industry
Food Processing
Food and Beverages
Consumer Products
flavour
alcohol
beer
About Clariant
Large Enterprise from Switzerland
Clariant
COMPANY PROFILE
Clariant is a globally leading specialty chemical company and stands out for above-average value creation for all stakeholders. We develop sustainable and innovative solutions for many industries. Our portfolio is designed to meet very specific needs with as much precision as possible. At the same time, our research and development is focused on addressing the key trends of our time. These include energy efficiency, renewable raw materials, emission-free mobility, and conserving finite resources. For Clariant, sustainability is a prerequisite to entrepreneurial thinking. Development, innovation, procurement, manufacturing and customer benefits – there are starting points for more sustainable business everywhere.

BUSINESS AREAS
Clariant is active in three key focus Business Areas: Care Chemicals, Catalysis, and Natural Resources. We have a broad geographical footprint with close to 50% of sales coming from emerging markets. The majority of the end-markets have inherent growth drivers.

– Care Chemicals comprises Industrial & Consumer Specialties and New Business Development activities as well as the future industrial biotechnology business. It follows lifestyle-driven megatrends. Innovative developments like sugar-based surfactants for personal care as well as biofuel made from agricultural residues or crop protection adjuvants produced from renewable oils rank high in their respective market segments and strengthen our position as a supplier of sustainable products.

– Catalysis develops, manufactures and sells a wide range of catalysts for the petrochemicals, plastics and refining industries. Its main business drivers are improving chemical process efficiency, enabling the use of alternative feedstocks (natural gas, coal and biomass) and developing environmentally compatible catalytic solutions which e.g. reduce harmful greenhouse gases.

– Natural Resources, consisting of the businesses Oil & Mining Services and Functional Minerals, is characterized by high growth, low cyclicality and a strong orientation towards promising industry trends. From bentonite for oil refining to natural molding sand additives with Low Emission technology, we create special chemicals which help to keep the global economic engine fueled.


TECHNOLOGY PLATFORMS
In order to leverage synergies across all Business Areas and create greater transparency, Clariant's research and development is based on four technology platforms: Chemistry & Materials, Biotechnology, Process Technology, and Catalysis. Here, the forward-looking chemical technologies are combined with custom-made and sustainable solutions, using holistic and innovative process development.
Technology Offers on Innoget are directly posted and managed by its members as well as evaluation of requests for information. Innoget is the trusted open innovation and science network aimed at directly connect industry needs with professionals online.