Summary of the technology
A team of researchers at the Korea Institute of Energy Research (KIER), led by Dr Yeo Il Yoon, have developed an advanced carbon dioxide capture process technology which falls among the most energy efficient CO2 capture processes currently available. The technology known as KIERSOL, can be used to extract carbon dioxide gases released from a wide range of industrial facilities, from power stations to steel and cement production facilities.
Description of the technology
KIER's KIERSOL process and sorbent is a thermally cyclical process that uses an aqueous potassium carbonate with an activator to economically remove CO2 - in comparison with other commercial carbon capture process using an amine solution. The use of the KIERSOL process and absorbent solution result in lower heat duty for regenerating solution and offers an easier process operation for users. What's more, KIERSOL technology uses 20 per cent less energy in recycling the solvent, making it the world's most energy-efficient carbon capture method available.
Carbon capture involves removing carbon dioxide from industrial waste gases released into the atmosphere to lower environmental impacts. In carbon capture facilities, the exhaust gas is exposed to the CO2-absorbing materials before it enters the atmosphere. The solvent is then heated to remove CO2, allowing it to be reused in the carbon-capture process. The KIERSOL process is less sensitive to the sulphur and halogen compounds found in combustion gases than conventional CO2-capturing materials. The composition of other solvents' increases their reactivity with sulphur and halogen, meaning that CO2-absorbing material needs to be replenished more often.
Unlike other absorbents currently in use, KIERSOL, once placed in a CCS system, does not need to be replenished due to its strong resistance to halogen compounds and other substances found in the exhaust gas. Also, long time operation has an economic benefit that absorbent make-up problem does not cause the operation cost increase in comparison with the different competitive process because KIERSOL-N has a low volatility and high resistance for side reaction with SO2 or O2. Additionally, where the common CO2 capture process incurs significant operational costs because of possessing a limited separation capacity, this technology does not suffer from the same limitation with an increased capacity and is therefore more economical.
KIER has already successfully transferred the KIERSOL-N technology to Hyundai Motor Group's two carmakers ― Hyundai Motor and Kia Motors. This highly advanced technology is applicable in numerous industries (for example: PC power plants, steelyards, and cement factory's), and at a stage suitable for immediate installation.
Method:
The present technology has been designed to provide an alkaline carbonate-based carbon dioxide absorbent containing an added sterically hindered cyclic amine to improve the rate of carbon dioxide absorption, reduce an amount of renewable energy used and prevent the salt production and phase separation. This technology is composed of 3 critical steps: (1) gas contacting step, (2) carbon dioxide absorbing step, (3) absorbent renewing step. A key component of this highly sophisticated technology is the unique use of a developed material possessing improved physical and chemical resistance for O2/SO2/NOx side reaction.
The absorbent material used during the KIERSOL method has better performance of CO2 capturing than existing commercial CO2 processes. What's more, this exciting CO2 capture technology reduces the inherent volatility commonly associated with Carbon Capture processes as well as being non-toxic and utilising naturally decomposing material to minimise possibly environmental harmful by-products. In relation to this uniqueness of this advanced technology operational costs are reduced, compared to common amine processes.
Intellectual property status
Granted Patent
Patent number : 94242205
Where : US
Current development status
Commercially available technologies
Desired business relationship
Technology selling
Patent licensing
Joint ventures
Technology development
New technology applications
Adaptation of technology to other markets
Technology Owner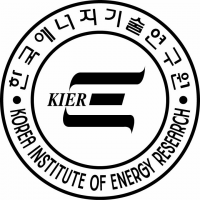 Korea Institute of Energy Research
Research Institute
Related keywords
Industrial manufacturing, Material and Transport Technologies
Materials Technology
Energy Technology
Renewable Sources of Energy
Other Energy Topics
Carbon capture and energy
Protecting Man and Environment
Environment
Environmental Engineering / Technology
Clean Production / Green Technologies
Energy Market
Energy Conservation Related
Industrial Products
Pollution and Recycling Related
About Korea Institute of Energy Research
Research Institute from Korea, Republic of
Korea Institute of Energy Research
Since the founding in 1977, the KIER has had focused on energy technology R&D which is closely related with our living standards and national security while overcoming the challenges we have faced as a resource poor country.

KIER's R&D areas include improving efficiency and securing environment-friendly way in use of limited conventional energy resources such as oil, coal as well as natural gas and exploring new energy sources such as solar, wind and water as well as its commercialization.

The KIER also strives towards technology transfer which can be reflected in successful commercialization of our remarkable R&D outcomes by means of industrialization of excellent intellectual property rights, enlarging its R&D activity in bottleneck technology based on small and medium sized enterprises, and communicating actively with markets through "1 researcher to 1 enterprise" technique guidance.

enlarging its R&D activity in bottleneck technology based on small and medium sized enterprises, and communicating actively with markets through "1 researcher to 1 enterprise" technique guidance.

Energy has had a significant influence not only on living standards in a society, but also upon national competitiveness and security. Therefore, the KIER will do its best in developing energy technology for future generations.
Technology Offers on Innoget are directly posted and managed by its members as well as evaluation of requests for information. Innoget is the trusted open innovation and science network aimed at directly connect industry needs with professionals online.