Summary of the technology
A bottom up unique method build the holy graphene from molecular blocks. The molecular blocks used define the size and shape of the pores, which are identical with atomic precision. We can also control the chemical functionalization of the material.
This material has semiconducting properties with a bandgap similar to Si, opening new applications for graphene-based materials.
This new material can be used for sieving, sensing, (opto)electronics or its combinations.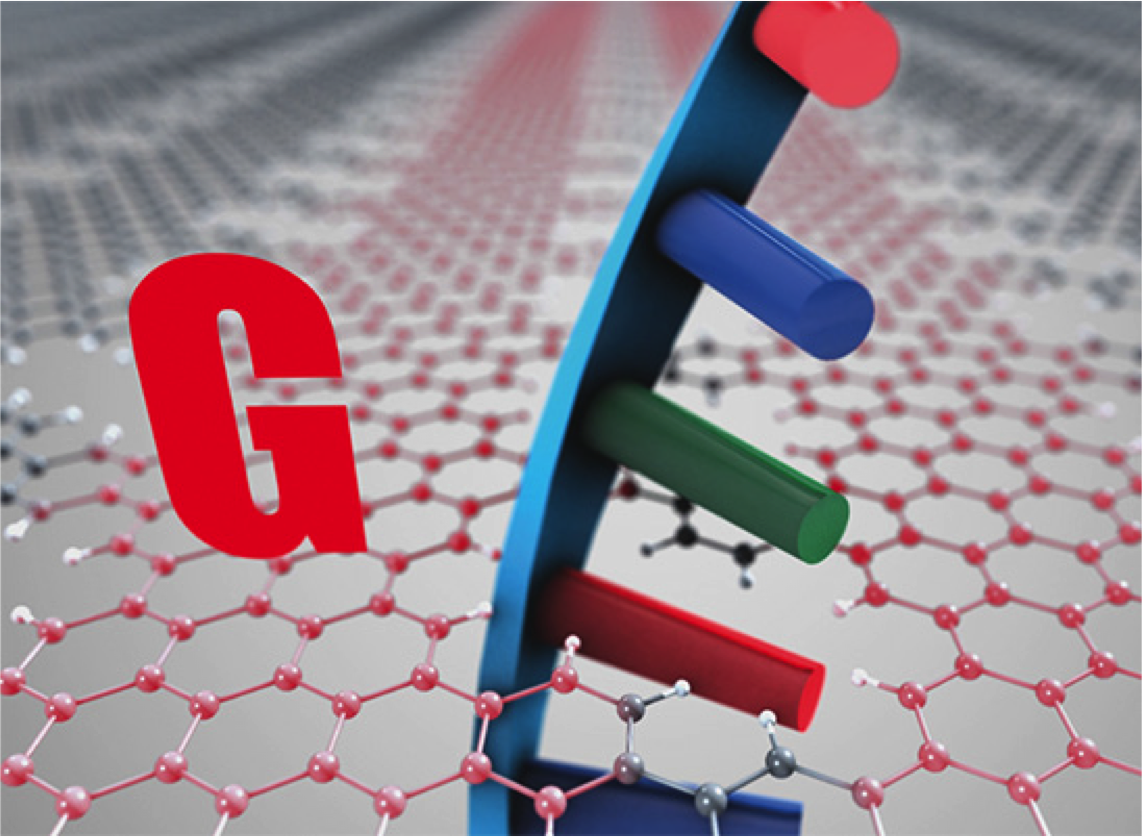 Description of the technology
Researchers have devised a flexible method for the bottom-up synthesis of nanoporous graphene. Grow to order from molecular building blocks, the result is a range of versatile 2D membranes with high-density periodic arrays of subnanometer pores fabricated with atomic precision and full control over its chemical functionalisation. It is a totally new material which adds tunable permeability and semiconductivity to graphene properties, opening it up to new multifunctional applications that require pores, a bandgap, or both.
Applications:
(opto)electronics:as field.effect transistor (FET) for flexible transparent electronics, and near infrared and visible optoelectronics based on gate- modulated plasmonics.
Membrane applications:the mechanical properties of the material point to its use as a highly selective molecular sieve. This selectivity can be enhanced through the design of the building blocks.
Multifunctional applications:emerge from the combination of mechanical and (opto)electrical properties, for example in gate-controlled sieveing and sensing (FET sensors) or in gate-controlled electrical DNA sequencing.
Intellectual property status
Patent already applied for
Patent application number :
Where : Europe
Current development status
Laboratory prototypes
Desired business relationship
Patent licensing
Technology development
New technology applications
Technology Owner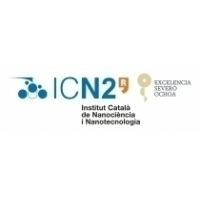 Institut Català de Nanociència i Nanotecnologia
Technology Transfer Office
Additional information (attached documents)
Related keywords
Physical Sciences and Exact Sciences
Micro- and Nanotechnology
Biological Sciences
Genome Research
Micro- and Nanotechnology related to Biological sciences
Protecting Man and Environment
Water Management
Measurements and Standards
Environmental and Biometrics Sensors, Actuators
Electronics Related Market
Electronic Components
Medical Health related
Diagnostic
Molecular diagnosis
In-vitro diagnostics
Industrial Products
Chemicals and Materials
Semiconductor materials (eg silicon wafers)
Pollution and Recycling Related
Air filters and air purification and monitoring equipment
Water treatment equipment and waste disposal systems
Recombinant DNA
About Institut Català de Nanociència i Nanotecnologia
Technology Transfer Office from Spain
Institut Català de Nanociència i Nanotecnologia
ICN2 is a highly specialized and renowned research centre. Its research lines focus on the newly discovered physical and chemical properties that arise from the fascinating behaviour of matter at the nanoscale. The patrons of ICN2 are the Government of Catalonia, the CSIC and the autonomous University of Barcelona.

The Institute promotes collaboration among scientists from diverse backgrounds (Physics, chemistry, biology, engineering...), to develop basic and applied research, always seeking for interactions with local and global industry. ICN2 also train researchers in nanotechnology, develops an intense activity to facilitate the uptake of nanotechnology in industry and promotes networking among scientists, engineers, technicians, business people, society and policy makers.

The recent discoveries in nanoscience might suppose a change of paradigm in areas as relevant as medicine, energy or microelectronics. The excellence of research developed at ICN2 has an enormous potential to change our everyday life. For this reason the institute is deeply involved in strategic international initiatives such as Graphene Flagship, being one of its nine original promoters.
Technology Offers on Innoget are directly posted and managed by its members as well as evaluation of requests for information. Innoget is the trusted open innovation and science network aimed at directly connect industry needs with professionals online.