Summary of the technology
A polymer film coating for glass and plastic surfaces that allows reversible colour changes in response to variations in temperature, exposure to light or both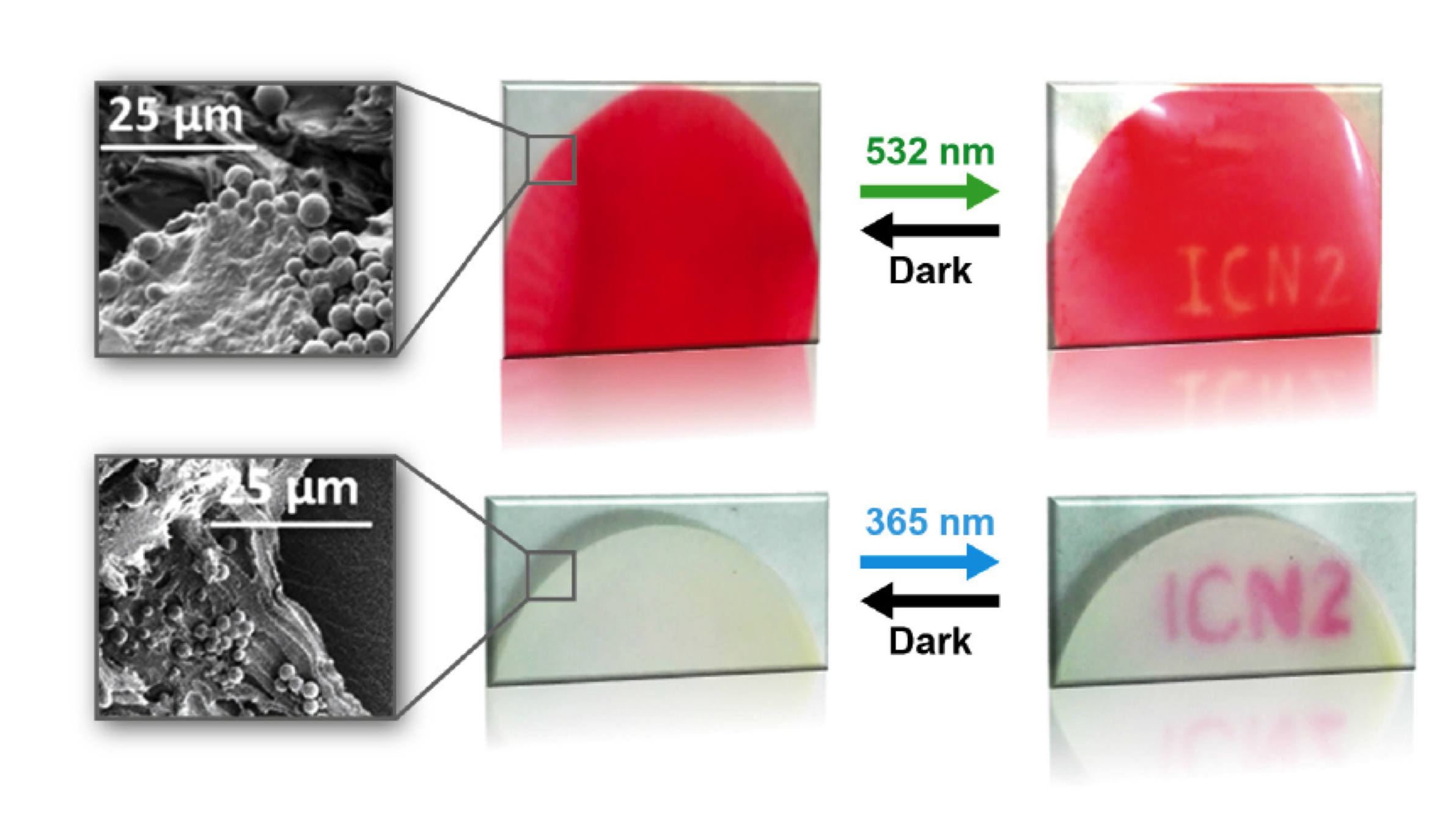 Description of the technology
A polymer film coating for glass and plastic surfaces that allows reversible colour changes in response to variations in temperature, exposure to light or both.
Based on polymeric core-shell nanocapsules containing commercially-available photochromic dyes, this is the first time such multi-responsiveness has been achieved in solid materials.
These reversible colour-change film coatings respond to two stimuli: temperature and light. The following changes are possible:
Colourless to coloured upon exposure to UV light

Coloured to colourless upon exposure to visible light at room temperature

Coloured to colourless and/or vice versa in response to temperature changes (configurable between 0 and 65ºC)
All-in-one: all the above effects with the same coating
Current development status
Laboratory prototypes
Applications
Solar protection systems, Rewritable displays, Eyewear, Smart windows, data encryption, cold chain management and packaging, anti-counterfeit systems
Desired business relationship
Patent licensing
Technology development
Adaptation of technology to other markets
Intellectual property status
Patent already applied for
WO2017191346
PCT

Technology Owner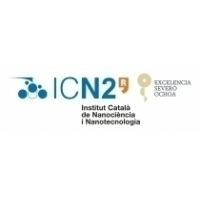 Institut Català de Nanociència i Nanotecnologia
Technology Transfer Office
Additional information (attached documents)
Related keywords
Coatings
Packaging for materials
Agrofood Industry
Food quality and safety
Tracability of food
Micro- and Nanotechnology related to agrofood
Electronics Related Market
Industrial Products
Other Industrial Products (not elsewhere classified)
About Institut Català de Nanociència i Nanotecnologia
Technology Transfer Office from Spain
Institut Català de Nanociència i Nanotecnologia
ICN2 is a highly specialized and renowned research centre. Its research lines focus on the newly discovered physical and chemical properties that arise from the fascinating behaviour of matter at the nanoscale. The patrons of ICN2 are the Government of Catalonia, the CSIC and the autonomous University of Barcelona.

The Institute promotes collaboration among scientists from diverse backgrounds (Physics, chemistry, biology, engineering...), to develop basic and applied research, always seeking for interactions with local and global industry. ICN2 also train researchers in nanotechnology, develops an intense activity to facilitate the uptake of nanotechnology in industry and promotes networking among scientists, engineers, technicians, business people, society and policy makers.

The recent discoveries in nanoscience might suppose a change of paradigm in areas as relevant as medicine, energy or microelectronics. The excellence of research developed at ICN2 has an enormous potential to change our everyday life. For this reason the institute is deeply involved in strategic international initiatives such as Graphene Flagship, being one of its nine original promoters.
Technology Offers on Innoget are directly posted and managed by its members as well as evaluation of requests for information. Innoget is the trusted open innovation and science network aimed at directly connect industry needs with professionals online.