Resumen de la tecnología
Diseño de entornos y visitas virtuales para la industria, el turismo y la cultura. Se pueden recrear elementos reales como paisajes o interiores, añadiendo información histórica, características de un producto, nombre de un espacio o el precio de los productos.
El acceso para dichas visitas virtuales es a través de la web, permitiendo el acceso desde cualquier lugar del mundo. Se integran en la visita recursos de audio, vídeo y otros.
Empresas y organismos pueden darse a conocer de esta forma a través de internet, permitiendo el acceso de forma virtual y atractiva a posibles visitantes.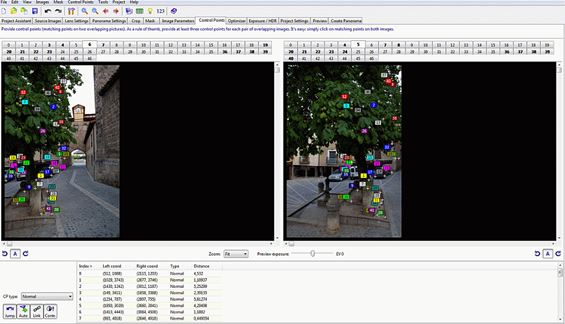 Accesibilidad
Se realizan todas las fases de la actividad agrupadas, incluidas las tareas de fotografía, diseño digital y la programación. Para más información y ejemplos pueden visitar: http://3dubu.es/
Persona de contacto:  
Andrés Bustillo Iglesias, grupo de Advanced Data Mining Research and Bioinformatics Learning (ADMIRABLE).
E-mail: abustillo@ubu.es
Breve descripción sobre su utilización
Se crea desde el contenido audiovisual hasta la creación del entorno web que permite el acceso a la visita digital, de acuerdo a las preferencias y necesidades de la organización o empresa. El uso de las visitas virtuales es una herramienta para darse a conocer y mostrar las instalaciones, atrayendo de esta forma a potenciales clientes o visitantes.
Comisiones
Las guías y visitas que se crean son altamente personalizadas y se pueden incluir multitud de servicios audiovisuales. En general, la aplicación web puesta en marcha acarrea un coste que puede oscilar entre los 2.000 y los 30.000€, si bien los potenciales creativo y técnico del grupo permiten servicios que pueden implicar una mayor necesidad de tiempo y económica.
Información adicional (documentos adjuntos)
Palabras clave relacionadas
Electronics, IT and Telecomms
Agrofood Industry
Social and Economics concerns
Communications
Computer related
Consumer related
Industrial Products
Other
Sobre Universidad de Burgos
Oficina de Transferencia de Conocimiento de España
UNIVERSIDAD DE BURGOS
El objetivo de la Oficina de Transferencia de Conocimiento (OTRI) de la Universidad de Burgos es promover la Innovación tecnológica a través de la transferencia de resultados de investigación y las conexiones entre la Universidad y los nuevos requerimientos y realidades de la sociedad - somos el vínculo entre la Universidad y la Industria. Persona de Contacto: José Manuel López (jmllopez@ubu.es)

Technology Offers on Innoget are directly posted and managed by its members as well as evaluation of requests for information. Innoget is the trusted open innovation and science network aimed at directly connect industry needs with professionals online.