Summary of the technology
The invention relates to an innovative method of obtaining a chromium/ZrO2 catalyst using an ultrasonic field in its synthesis. The catalyst is designed to VOC combustion (especially methane, contained in waste gases). The main advantages of the chrome-containing catalyst obtained by sonication method are its high thermal stability, lower diffusion limits and lower costs compared to palladium catalyst.
Description of the technology
A novel catalyst in the form of powder containing chromium nanoparticles on zirconia support obtained by the sonication process is presented in technology offer.
The major disadvantage of standard alumina supported metal catalysts (Pd, Pt, Rh) on alumina used for VOC combustion is their low thermal stability and susceptibility poisoning (deactivation). The present invention provides a process for the preparation of a noble metal-free catalyst. Moreover, the world's precious metal reserves are very limited and the costs of synthesis precious metals-based catalysts are high.
It should be noted that XRF and EDX tests for obtained catalyst have shown that about half of the chromium input is on the surface of the catalyst, which is undoubtedly beneficial as it reduces the diffusion limits. The catalyst obtained according to the invention is characterised by high activity and selectivity to desired products of total combustion. The catalyst exhibits high catalytic activity in methane combustion. The tests were performed in a comparative system with a palladium catalyst.
Preferred catalyst features are associated with the unconventional preparation of the active phase precursor in an aqueous medium with the participation of organic radicals. The use of sonication pulse program leads to the stabilisation of nanoparticles. It is well known that the formation of cavitation bubbles results in the formation of specific high pressure and temperature conditions. During interruptions in the impact of ultrasonic waves on the reaction environment, cavitation bubbles collapse, which is advantageous.
Intellectual property status
Patent already applied for
P.417276 and PCT/PL2017/000050
Poland and PCT procedure opened

Technology Owner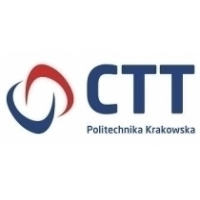 Cracow University of Technology
Technology Transfer Office
Related keywords
Industrial Technologies
Energy Technology
catalyst
chrom containing catalyst
oxide catalys
About Cracow University of Technology
Technology Transfer Office from Poland
Cracow University of Technology
Cracow University of Technology:
- educates highly qualified engineers who can cope with national and global industry challenges,
- educates academic staff by supporting the development of their scientific passion and their participation in national and international scientific exchange,
- serves the economy and the whole society by solving technical and technological problems and by implementing scientific studies into economic practice.
Technology Offers on Innoget are directly posted and managed by its members as well as evaluation of requests for information. Innoget is the trusted open innovation and science network aimed at directly connect industry needs with professionals online.