Summary of the technology
The training of a panel of tasters can be long and costly for the needs of the food industry. A research group from the University of Alcalá has developed a method that allows a real-time analysis, faster and visual, with comparable results.

This method for sensory positioning is based on the opinions of a group of untrained tasters and / or consumers, processed by software that uses geometric techniques rather than statistics.

The group seeks to reach commercial agreements with technical assistance with companies in the agrofood sector.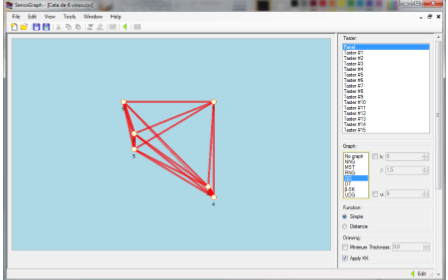 Description of the technology
Sensory analysis is especially relevant in the food industry, as important as a physical, chemical or microbiological analysis. The fundamental tool of the sensorial analysis is a panel of tasters, with more or less experience, that evaluates the products. Like any other scientific instrument, this panel requires calibration and it is necessary to train the tasters in order to obtain consistent and reliable results.
However, this training can be lengthy and costly for many industries that need alternative methods for a quick and cheap sensory positioning. The technique proposed here only requires a group of tasters, not necessarily trained, and / or consumers who place the products on a sheet according to how similar they perceive them. Each taster does it on their own criteria, based on the assessment of overall differences, which simplifies their participation and shortens the time spent on the tests.
Otherwise, the absence of a common criterion among the tasters makes difficult to analyze the data obtained. The method presented here encodes the relative positions between the points using proximity graphs to identify the similarities that each taster has perceived among the different products offered. Finally, computational geometry techniques are used to fuse in one, all the mental images perceived by different tasters.
The software developed has proved its utility in multiple tastings, performed by experts in sensory analysis. They have shown the similarity of the results with those obtained by statistical techniques, as well as the quality/ price ratio of this method, compared to the training and coaching of a panel of expert tasters.
Intellectual property status
Other forms of protection
Software registered
Desired business relationship
Technical cooperation
Commercial agreement with technical assistance
Current development status
Others
Developed, available for demonstration
Technology Owner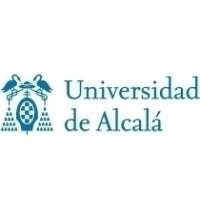 Universidad de Alcalá-OTRI
Research & Technology Organization
Related keywords
Agrofood Industry
Technologies for the food industry
Food Additives/Ingredients/Functional Food
Food quality and safety
Detection and Analysis methods
Tracability of food
Consumer related
Food and Beverages
supermarket
tasting
sensory analysis
pannel of tasters
food positioning
About Universidad de Alcalá-OTRI
Research & Technology Organization from Spain
Universidad de Alcalá-OTRI
The Technology Transfer Office at Alcalá University serves as a liaison between the University and its socioeconomic environment in terms of research and innovation. It encorages collaboration between research groups from universities and companies/institutions, with the objective to promote and commercialize research results and scientific capabilities.

Some of the services offered by this office are specified in the following list:

- Promotion of R & D and improvement of the relationships with companies.
- Promote the participation in R & D projects applicants to public calls (regional, national and European).
- Advising, processing and monitoring of patents and other forms of industrial protection.
- Support in the negotiation of contracts and agreements for R&D&i
Technology Offers on Innoget are directly posted and managed by its members as well as evaluation of requests for information. Innoget is the trusted open innovation and science network aimed at directly connect industry needs with professionals online.