Summary of the technology
Researchers at the Alcalá University (UAH) have developed a didactic and interactive model in 3D that when it is completed constitutes a robotic plant cell. It comprises several pieces, that when pressed an audio is played and activate the corresponding led. This model can be applied in primary and secondary education.
Researchers are looking for education-oriented technology development companies as well as textbook and school material publishers, in order to reach licensing, commercial or collaboration agreements.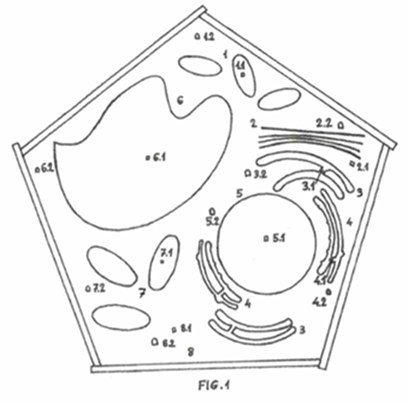 Description of the technology
The present invention proposes the creation of an interactive and buildable didactic mock- up. This model can be used in both primary and secondary education.
The mock-up comprises the base of the cell and on the outside the cell walls. The base of the model comprises hollow spaces corresponding to the organelles of the plant cell they represent, including the mitochondria module, the chloroplast module, the nucleus module, the smooth endoplasmic reticulum module, the reticulum module Rough endoplasmic, the vacuole module and the Golgi apparatus module.
To allow a comfortable use of the model and that is easily manipulate, the pieces that conform it fit in their corresponding holes. In this way the user can separate, press and manipulate the parts that interest him at any time without having to disassemble the complete set. Thanks to its three-dimensional shape, the didactic model facilitates the compression of the structure of the plant cell.
In addition, the present invention provides the physical contact necessary to improve the assimilation of concepts and to understand the structure of a plant cell in a simple and affordable way at the cognitive level of the user.
Intellectual property status
Granted Patent
Patent number : Utility model ES1167808U
Current development status
Developed, available for demonstration
Desired business relationship
Patent licensing
Commercial agreement with technical assistance
Technical cooperation
Technology Owner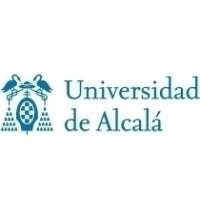 Universidad de Alcalá-OTRI
Research & Technology Organization
Related keywords
Electronics, Microelectronics
Design and Modelling / Prototypes
Biological Sciences
Education and Training
Creative products
About Universidad de Alcalá-OTRI
Research & Technology Organization from Spain
Universidad de Alcalá-OTRI
The Technology Transfer Office at Alcalá University serves as a liaison between the University and its socioeconomic environment in terms of research and innovation. It encorages collaboration between research groups from universities and companies/institutions, with the objective to promote and commercialize research results and scientific capabilities.

Some of the services offered by this office are specified in the following list:

- Promotion of R & D and improvement of the relationships with companies.
- Promote the participation in R & D projects applicants to public calls (regional, national and European).
- Advising, processing and monitoring of patents and other forms of industrial protection.
- Support in the negotiation of contracts and agreements for R&D&i
Technology Offers on Innoget are directly posted and managed by its members as well as evaluation of requests for information. Innoget is the trusted open innovation and science network aimed at directly connect industry needs with professionals online.