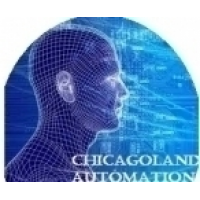 Dual/Triple Sump pump controller with optional bluetooth or Wifi connectivity
/technology-offers/3983/dual-triple-sump-pump-controller-with-optional-bluetooth-or-wifi-connectivity
Posted by Chicagoland AutomationResponsive2016-09-16 09:18:38 · Innovative Products and Technologies · United States
Summary of the technology
Dual sumpump controller with redundant level sensing and % level showing. Optional Bluetooth/ Wifi connectivity for mobile app or IOT.

One primary and one secondary back up pump, Automatic testing of back up pump when water level rise rate is slow. Pump start/stop will vary within programmed range and depending on water level rise to minimize start / stop cycles.

Option for third pump.
Applications
For sumps with up to two mains powered pump and one battery backed pump
Intellectual property status
Our own design. Tested for couple of years.
Current development status
Prototype installed and tested
Desired business relationship
Technology sale or OEM manufacturing.
Related keywords
Electronic engineering
Embedded Systems and Real Time Systems
Electronic circuits, components and equipment
Other consumer products
Robotics
Industrial Automation
Consumer Products
About Chicagoland Automation
Small and Medium Enterprise from United States
Chicagoland Automation
Electrical/Electronic/Software R&D company., started by experienced engineers,
Micro-controllers/ PLC based solutions.
Similar Technology Offers
Technology Offers on Innoget are directly posted and managed by its members as well as evaluation of requests for information. Innoget is the trusted open innovation and science network aimed at directly connect industry needs with professionals online.