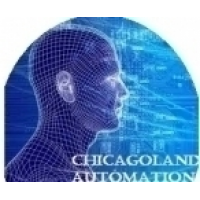 Intelligent sump pump controller
/technology-offers/3984/intelligent-sump-pump-controller
Posted by Chicagoland AutomationResponsive2016-09-16 09:17:13 · Innovative Products and Technologies · United States
Summary of the technology
This product measures water in the sump (tank) and controls up to two mains operated and one battery baked pump. This is intelligent and innovative device has many features that can be discussed under NDA.
New and innovative aspects
Intelligent device provide most efficient use of pumps by measuring level and inflow rate and reduces no of start stop cycles.
Main advantages of its use
Automatic testing of battery backed pump. Pump rotation and reduced start/stop cycles to increase life. 
Specifications
Up to three sump pump controller,
Redundent level measurement
Optional Bluetooth/ Wifi connection
App based or cloud based control
Applications
Optimised control of sump
Intellectual property status
Owned and tested design
Current development status
Tested product prototypes, ready for manufacturing
Desired business relationship
Technology sale or OEM mfg partnertship
Related keywords
Embedded Systems and Real Time Systems
Electronic circuits, components and equipment
Other consumer products
Consumer Products
About Chicagoland Automation
Small and Medium Enterprise from United States
Chicagoland Automation
Electrical/Electronic/Software R&D company., started by experienced engineers,
Micro-controllers/ PLC based solutions.
Similar Technology Offers
Technology Offers on Innoget are directly posted and managed by its members as well as evaluation of requests for information. Innoget is the trusted open innovation and science network aimed at directly connect industry needs with professionals online.