Summary of the technology
CD Genomics proprietary GenSeqTM Technology provides advanced multi-omics and bioinformatics service solutions for its global The Specialties of GenSeqTM customers who do research in laboratory. Equipped with the broadest industrial array of cutting-edge technologies and coupled with a group of experienced scientists and bioinformaticians, CD Genomics possesses significant contributions to genetic research.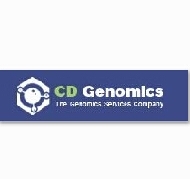 Description of the technology
Our Sequenced Platforms include:
CD Genomics uses the leading platforms (ABI3730XL, Illumina HiSeq 2000/2500, Illumina MiSeq, Ion Torrent PGM, PacBio RSet al) to offer the most ideal solution for your project.
Genomics Transcriptomics Epigenomics Metagenomics Single-Cell Sequencing Immune Repertoire Sequencing FFPE Samples
CD Genomics delivers rapid, cost-effective and high-quality results that enable researchers to achieve scientific breakthroughs.
Our technologies and products have been validated through multiple partnerships with the world's leading diagnostic companies and testing laboratories. We are an international company with operations in Europe and the U.S.A.
Technology Owner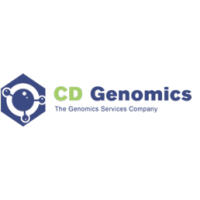 CD Genomics
Small and Medium Enterprise Related keywords
Genetic Engineering Technology
Genome Research
Genetic Engineering / Molecular Biology
Genetic Engineering Market
genome sequencing
genome sequencing and genomics
microsatellite genotyping
methylation microarray service
About CD Genomics
Small and Medium Enterprise from United States
CD Genomics
CD Genomics was established in 2004, we are aiming at providing the research community with high quality Next Generation Sequencing, high throughput microarray services. Due to the demand for our services has being increased; CD Genomics has already updated its technology platform to mainstream NGS and microarray instruments. At present, our senior bioinformaticians have ever viewed more than ten thousands of trace files and accumulated abundant experience with our Illumina HiSeq2000/2500, Illumia Miseq, Ion Torrent PGM, PacBio RS and ABI 3730/3730XL analyzers. We continue to work hard to offer you the same dependable services to pharmaceutical and biotech companies, as well as academia and government agencies for the purpose of satisfying all your sequencing or array needs.

https://www.cd-genomics.com/
Technology Offers on Innoget are directly posted and managed by its members as well as evaluation of requests for information. Innoget is the trusted open innovation and science network aimed at directly connect industry needs with professionals online.