Summary of the technology
GEINTRA is a research group from the Electronics Department of the University of Alcala. The group offers solutions for route selection and digital control with adaptive sampling. It is an useful system for transport optimization and functionality of indoor mobile units. With competitive advantages such as travel time optimization, selective use of the wireless communication channel and energy cost reduction for sensors distributed in the environment. The group is looking for industrial automation companies to achieve technical cooperation agreements and licensing agreements.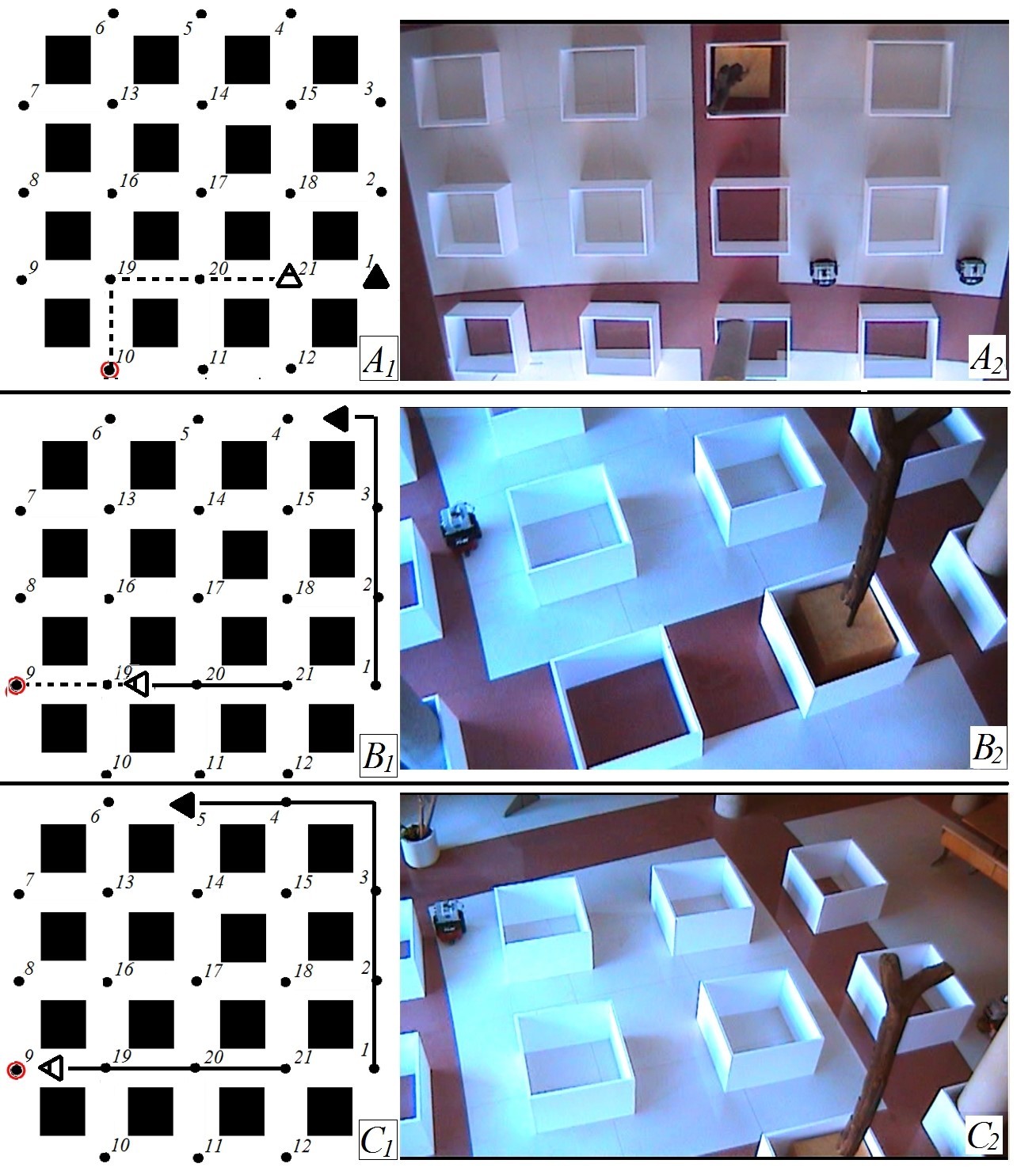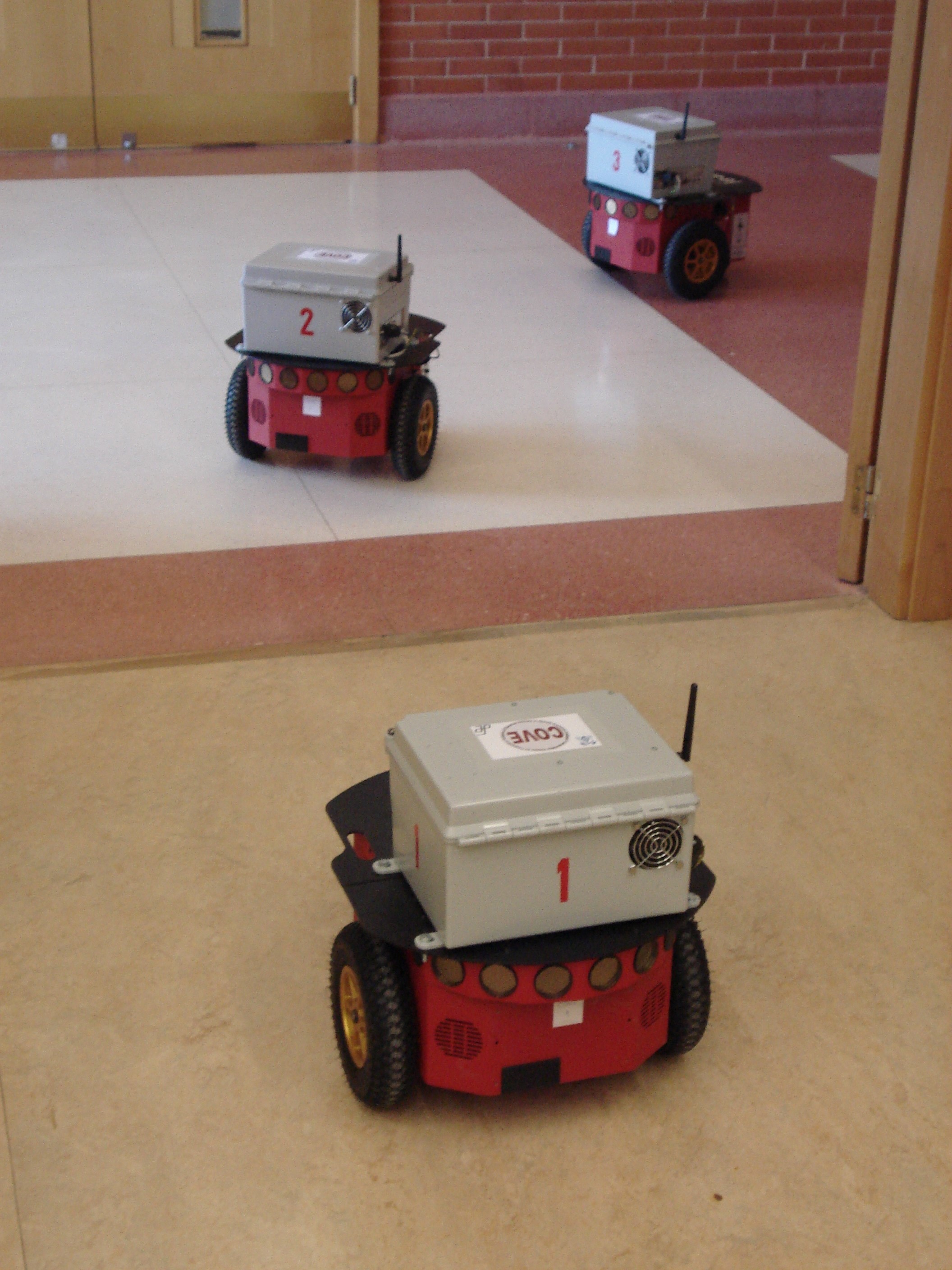 New and innovative aspects
The route optimization techniques represent an improvement in execution times and they can be adapted to any changes in the environment from a priori planned route solutions.
Digital aperiodic sampling techniques, for motion control and the estimation of information from the sensor measurements, have a proven shared resources optimization compared to the classical solution of periodic sampling, such as the communication channel and the sensors network.
Main advantages of its use
The proposed technologies have a particular interest to large industrial environments where multiple transport units share resources coexists (paths, channels of communication and external sensors). Its application can reduce the execution times of journeys, decentralize control of mobile units, service charge and optimize the communication channel and minimize the consumption of sensor units networked.
Specifications
The system has application for optimal routing techniques, with on-line adjustment along the path for the travel time optimization between two points. The solution avoids units' breakdown and waiting times in an industrial environment with multiple transport units and alternative routes.
The system also has application of remote control digital techniques with adapting sample (sel-triggered) for the state of the communication channel. For path tracking transport in indoor units sampling, both independently and in several units formation (convoy).
The solution uses the implementation of sensing and estimation techniques for information only when it is required to optimize the units transport, improve both energy consumption and computational cost for the sensory modules distribution.
The proposed system manages access to the shared communications network by multiple transport units and the sensors location distributed by the industrial environment, reducing the effects of channel delays and packets losses.
The transport units are mobile robots, there are demonstrators available. 
Applications
Optimization and functionality of indoor mobile units
Intellectual property status
Developed, available for demonstration
Current development status
Secret know how
Desired business relationship
Industrial automation companies to achieve technical cooperation agreements and licensing agreements.
Related keywords
Automation, Robotics Control Systems
Remote Control
Network Technology, Network Security
SatelliteTechnology/Systems/Positioning/Communication in GPS - Global Positioning System
Applications for Transport and Logistics
Motor vehicles, transportation equipment and parts
Mail and package shipment
Process control equipment and systems
Other electronics related equipment
intelligent transportation systems
indoor transport
routing optimization
self-triggered control
event-based state estimation
motion control remote
cooperative guidance
network monitoring system
wireless sensor network.
About Universidad de Alcalá-OTRI
Research & Technology Organization from Spain
Universidad de Alcalá-OTRI
The Technology Transfer Office at Alcalá University serves as a liaison between the University and its socioeconomic environment in terms of research and innovation. It encorages collaboration between research groups from universities and companies/institutions, with the objective to promote and commercialize research results and scientific capabilities.

Some of the services offered by this office are specified in the following list:

- Promotion of R & D and improvement of the relationships with companies.
- Promote the participation in R & D projects applicants to public calls (regional, national and European).
- Advising, processing and monitoring of patents and other forms of industrial protection.
- Support in the negotiation of contracts and agreements for R&D&i
Technology Offers on Innoget are directly posted and managed by its members as well as evaluation of requests for information. Innoget is the trusted open innovation and science network aimed at directly connect industry needs with professionals online.