Summary of the technology
Spanish research group from the department of Inorganic Chemistry the University of Alcala, together with a Moroccan research group from the University of Abdelmalek Essaadi, have developed a process to synthesize metal complexes with anticancer properties, which can be used for cancer treatment and prevention. The group is looking for companies working in the pharmaceutical and biomedical sector to achieve license, collaborative or commercial agreements with technical assistance.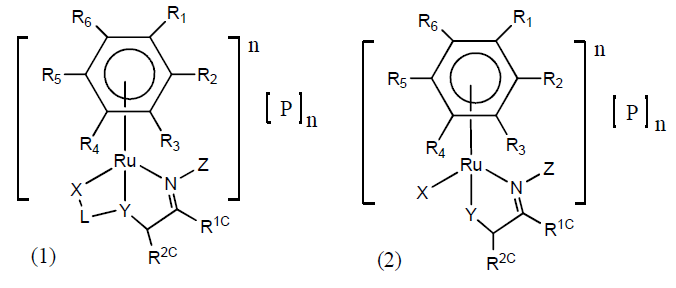 New and innovative aspects
Excellent, fast-acting in vitro antitumor properties, with concentrations similar to those already described for other metalodrugs.
-The complexes studied are obtained from simple synthesis reactions, using natural non-oil products such as terpenes, which are renewable, cheap and easily modifiable.
- The complexes are stable and soluble in aqueous media, thereby facilitating an easy release and distribution in the biological environment. Furthermore, these properties allow synthesis reactions to be carried out using low cost technologies.
Main advantages of its use
- Can be used as drug for cancer treatment or prevention.
-The complexes described herein have high cytotoxicities after only 3 hours with IC50 not exceeding common levels. Also present antimetastatic capacity in in vitro assays adhesion and migration.
-Less expensive
Specifications
There is a necessity of finding and studying new complexes which can be used as alternative anticancer drugs for those already known, like cisplatin.
The invention describes the efficient antitumor activity of Ru (II) complexes and their enhanced cytotoxic action relative to that found for the organic and inorganic starting products.
The complexes studied show an excellent antitumor activity against the human prostate adenocarcinoma cell line, with a dose of 10-15mM at short incubation times (3 hours). They have also demonstrated antimetastatic capacity in adhesion and migration in vitro tests.
The synthetic reactions leading to the ruthenium compounds occur in mild conditions of pressure and at room temperature. The complexes are stable and soluble in aqueous media.
The complex subject of this study are derivatives of the formulas (1) and (2) (additional information), or solvates or precursors of them.
For (1) and (2), from R1 to R6 may be halide, H may be alkyl or aryl functionalized or without being functionalized. R1 and R2 may also be part of a saturated or unsaturated carbon or heterocyclic ring of 3 to 8 members. P is a contra anion. The n may be 0, 1 or 2. The Z may be OH or OR. RC1 and RC2 may be H, alkyl, alkenyl or linear or branched, cyclic, heterocyclic or acyclic alkynyl, each of these may be or may not be differently substituted by each other.
They may also be part cyclic of hydrocarbon or heterocyclic, saturated, unsaturated or aromatic, from 3 to 8 members. Y may be an amino or amido group, L is a linking group between X and Y.
Applications
cancer treatment and prevention.
Chemistry, medical and pharmaceutical.
Related keywords
Cytology, Cancerology, Oncology
Medical Research
Pharmaceuticals/fine chemicals
Other ( Diagnostic related )
Oncology
cancer
arene complexes
About Universidad de Alcalá-OTRI
Research & Technology Organization from Spain
Universidad de Alcalá-OTRI
The Technology Transfer Office at Alcalá University serves as a liaison between the University and its socioeconomic environment in terms of research and innovation. It encorages collaboration between research groups from universities and companies/institutions, with the objective to promote and commercialize research results and scientific capabilities.

Some of the services offered by this office are specified in the following list:

- Promotion of R & D and improvement of the relationships with companies.
- Promote the participation in R & D projects applicants to public calls (regional, national and European).
- Advising, processing and monitoring of patents and other forms of industrial protection.
- Support in the negotiation of contracts and agreements for R&D&i
Technology Offers on Innoget are directly posted and managed by its members as well as evaluation of requests for information. Innoget is the trusted open innovation and science network aimed at directly connect industry needs with professionals online.