Summary of the technology
This portable, non-invasive device scans different areas of cervical tissue, taking electrical measurements in different frequency ranges, optical measurements and wavelengths. The measurements are then processed by a configurable device or micro-controller in accordance with mathematical formulas obtained from multiple measurements taken from healthy and cancerous tissues.Three possible responses can be obtained immediately on the spot from the processing of the measurements: healthy tissue, cancerous tissue or the presence of human papilloma virus.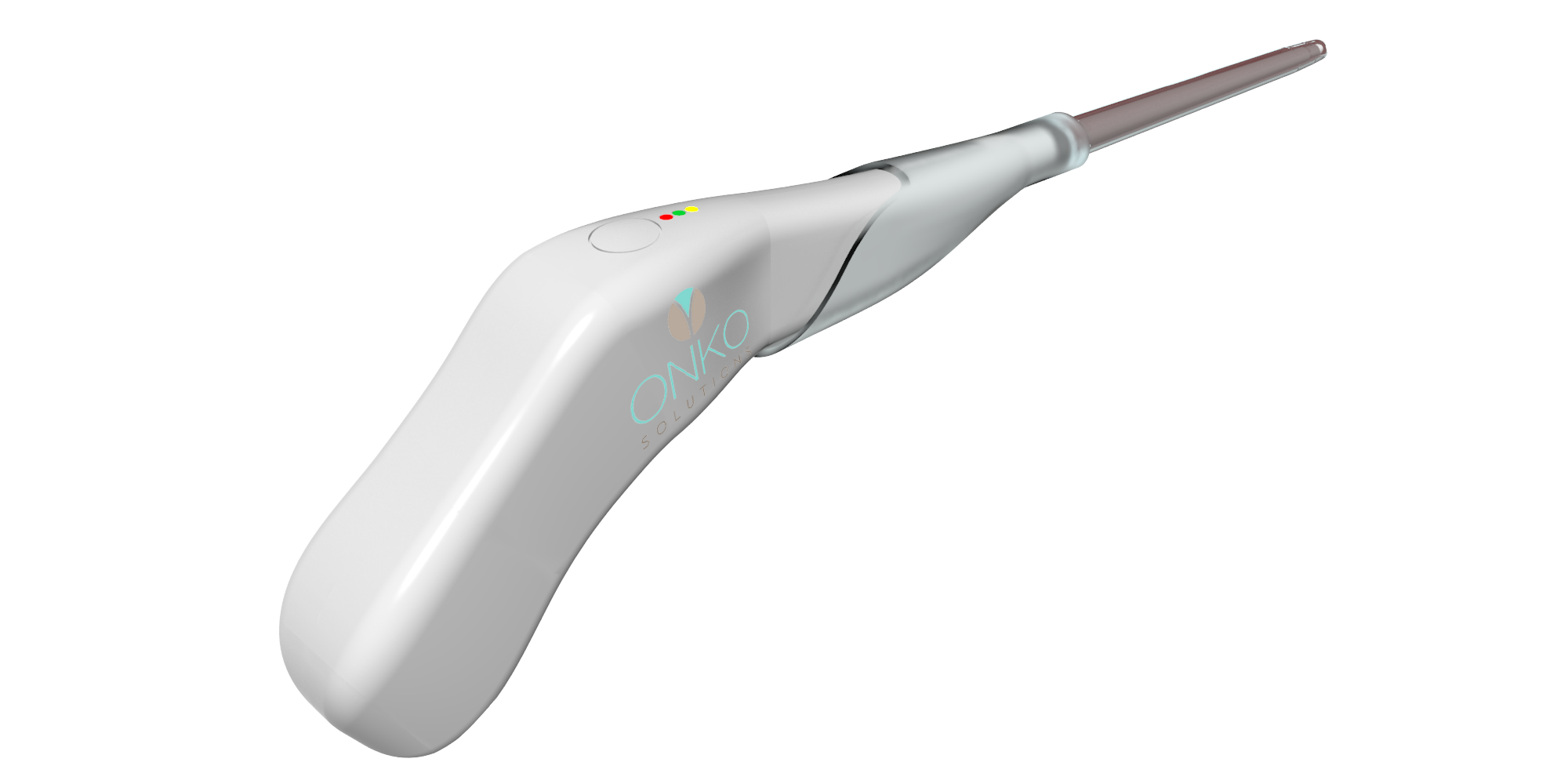 Description of the tech for sale
Cervical cancer is one of the most easy treatable cancers, yet somewhere in the world every two minutes one woman is diagnosed while another dies. This is because in developed countries only 40-50% of women who need Pap smears routinely get them. In emerging economies that number drops to an even lower and alarming 5%. This technology consists of a portable medical device for early detection of cervical cancer that unlike Pap smear, HPV tests, or biopsies, doesn't require laboratory analysis or a tissue sample.
Mortality is rare among women of any age who have regular screenings. This reveals a palpable need for cost-effective, reproducible and non-invasive solutions. This device is designed to provide non-invasive screening with instantaneous results, eliminating costly, painful and unnecessary lab work.It aims to greatly reduce the fatalities contributed to this cancer by offering a safe, affordable, and non-intrusive testing alternative that will increase considerably the number of women getting screened and treated, hence preventing the propagation of this cancer before is too late.
Specifications
This device uses electrical and optical spectroscopy, which are widely recognized as useful for early detection and diagnosis of cancer cells. The identification of various cell types is based on the response to a electrical stimulation and/or the intensity of light on said cells, thus the response to this stimulus depends on the structure and components of the cells. For instance, biological tissues have a characteristic electrical impedance which is a function of the frequency at which it is stimulated. The device also uses artificial intelligence to identify tissue as cancerous or pre-cancerous. It eliminates the need for human subjectivity as well as complex and expensive specialized equipment.
Main advantages of its use
It doesn't require a specialist to interpret the results.
Electronic and computerized process replaces the need to obtain tissue samples
Provides real-time results.
Process is non-invasive.
Portable device allows the screenings to take place in even the most unusual conditions.
Specificity and sensitivity greater than 85%, which are superior to the traditional Pap smear
Device requires minimal training and can be used by a nurse or semi-skilled medical professional
Applications
Biomedical equipment manufacturers
Medical device suppliers
Related keywords
Cytology, Cancerology, Oncology
Diagnostics, Diagnosis
Diagnostic
Medical equipment
Welfare technologies
Cervix
pap smear
HPV
medical device
cancer screening
cervical cancer diagnosis
artificial intelligence
Human Papilloma Virus
biophotonics
pap test
women healthcare
Bioimpedance
EIS
AI
About Pragmatec
Large Enterprise from United States
Pragmatec
PRAGMATEC® is a Knowledge Transfer and Technology Commercialization company derived from the need to strengthen the innovation ecosystem in Mexico by offering services of identification, development, support and commercialization of technologic proposals with a global impact. PRAGMATEC® plays an important role in the field of innovation and business development in which inventors, entrepreneurs, higher education institutions, innovation clusters, technology transfer offices and investors join efforts to launch new ventures. PRAGMATEC® comprises a group of experts and strategic partners in Mexico and in the United States that make use of proven methodologies and software tools to improve results in technology-based projects. The transfer office not only consists of a robust network of professionals with experience in launching startups, but it also has access to numerous groups of investors looking for opportunities in various industries such as health sciences, information and communication technology, social media, food and beverage, cloud services, renewable energy, biometric security, transportation, materials, construction and many others. Our headquarters in Mexico are in Guadalajara, Jalisco state.
Technology Offers on Innoget are directly posted and managed by its members as well as evaluation of requests for information. Innoget is the trusted open innovation and science network aimed at directly connect industry needs with professionals online.