Summary of the technology
The present technology allows printing complex 3D micro- and nano-structures from environmentally friendly plant-derived material – acrylated epoxidized soybean oil (AESO). Non-toxicity and high biodegradability enable application in biomedicine, micro-optics and nanophotonics.

Description of the technology
BACKGROUND
3D printing is a simple, low-cost and flexible additive manufacturing technique to create complex structures that cannot be cut, assembled or carved. It is especially useful in rapid fabrication of micro- and nano-structures to be used in health area, nanoelectronics,nanophotonics, etc. The most popular materials for optical 3D printing – epoxy and acrylic resins, have good mechanical properties, but are derived from petroleum, may have toxic ingredients, have low biodegradability, and therefore limited scale of applicability.
Currently, soybean oil is one of the most promising materials to replace petroleum-derived resins.AESOcan be polymerized by ultraviolet / visible light using appropriate photoinitiators and cross-linking agents,majorityofwhich arepetroleum-derived.
TECHNOLOGY
The present technology is based on polymerization of plant-derived AESO resins using ultrashort laser pulses. We use pure AESO resin or AESO mixed with aphotoinitiator (vanillindimethacrylate (VDM) or vanillin diacrylate) to obtain mechanical and thermal properties that are sufficient for practical application in 3D optical printing.
Using Direct Laser Writing (DLW) 3D lithography technique, photo-crosslinking can be achieved by tightly focusing ultrashort laser pulses into AESO resin, thus initiating a polymerization reaction. Selectively exposing material to laser radiation allows creating fully 3D structures withsubmicrometer spatial resolution. The smallest achieved spatial features are 1 µm with a throughput of 6900 voxels per second. Since the 3D cross-linking of the plant-derived materials is initiated using ultrafast laser induced multiphoton absorption and avalanche ionization, it does not require the usage of any photoinitiator, thus enabling green 3D micro-printing [1]. Recent studies have proved that AESOresin can be used in 3D printing structures of any size with all types of optical / laser printing equipment (state-of-the-art laser setups or widespread table-top 3Dprinters) [2].
BENEFITS
Bio-friendly: 3D micro-printing from plant-derived, non-toxic and highly biodegradable material.
DLW technique does not require the usage of any photoinitiators.
Mechanical and thermal properties are sufficient for practical application for table-top and industrial grade optical 3D printing.
The smallest spatial features are 1 µm with a throughput of 6900 voxels per second.
Non-toxicity allows application in biomedicine.
Avoidance of photoinitiators reduces auto-fluorescence while performing microscopy.
AESO can be used in printing structures of any size with all types of optical / laser printing equipment.
APPLICATION
The present technology can be used in various applications:
Printing 3D cell-growth scaffolds;
Microscopy (in vitro or in vivo);
Biomedicine;
Micro-optics;
Nanophotonics;
General optical 3D printing;
Prototyping.
PUBLICATIONS
[1] M.Lebedevaite, J.Ostrauskaite, E. Skliutas, M. Malinauskas.Photoinitiator Free Resins Composed of Plant-Derived Monomers for the Optical µ-3DPrinting of Thermosets.Polymers 2019, 11(1), 116.https://doi.org/10.3390/polym11010116.
[2] E. Skliutas, M.Lebedevaite, S.Kasetaite, S.Rekstyte, S.Lileikis, J.Ostrauskaite, M. Malinauskas. A Bio-Based Resin for a Multi-Scale Optical 3D Printing. Sci Rep 10, 9758 (2020).https://doi.org/10.1038/s41598-020-66618-1.
INTELLECTUAL PROPERTY
Invented in cooperation between Vilnius University and Kaunas University of Technology by: M. Lebedevaitė, J. Ostrauskaitė, E. Skliutas, M. Malinauskas.
Current development status
Laboratory prototypes
Technology Owner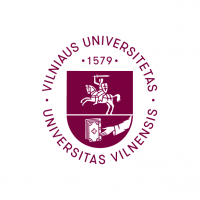 Vilnius University
Research & Technology Organization
Related keywords
3D printing
Micro- and Nanotechnology
Biological Sciences
Micro- and Nanotechnology related to Biological sciences
Bioplastics
3D printing design and modelling
Chemical Technology and Engineering
Plastics, Polymers
Polymer (plastics) materials
biomedicine
About Vilnius University
Research & Technology Organization from Lithuania
Vilnius University
Vilnius University is the largest Lithuanian higher education and research institution. We are open for collaborative research, contract research or any cooperation activities with partners from business and public organizations. Multidisciplinary approach on R&D activities at Vilnius University provides unique opportunity to incorporate methodologies, perspectives, data and concepts from all scientific fields – biomedical, physical sciences, technologies, social sciences and humanities. We believe that the right mix of shared intentions with our partners and clients, outstanding teams of university researchers and open access to modern R&D infrastructure deliver remarkable solutions that can change organizations, markets and society in general.
Technology Offers on Innoget are directly posted and managed by its members as well as evaluation of requests for information. Innoget is the trusted open innovation and science network aimed at directly connect industry needs with professionals online.