Summary of the technology
Sale of commercial nuclear technology & products company. US install base with patents in US, France, UK, Japan, Korea and Company. An excellent track record in Gas Void Management with multiple product installations at a number of different nuclear plants - including PWRs and BWRs. Those plants include St. Lucie, VC Summer, Wolf Creek, McGuire, Millstone and Monticello. The technology applies to all nuclear plant design by eliminating the need to perform ultrasonic testing (UT) on water pipes while trying to ensure there are no air pockets in those pipes. The product directly impacts and improves the safe operation of a nuclear power plant. We seek a technology co-broker for sale or merger with another firm. See TinyURL link below. USD $6 million,
Description of the technology
PDF (non-NDA) Download Link here:
https://tinyurl.com/y34ethcy
Intellectual property status
Granted Patent
Where : USA, France, UK, Japan, Korea, Russia
Current development status
Commercially available technologies
Use of Proceeds
Growth
Technology Owner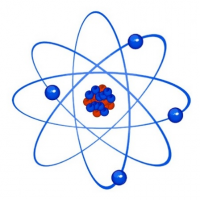 Patent Proxy, LLC
Technology Transfer Network
Related keywords
Energy Technology
Safety & systems
Nuclear
Engineering services
Manufacturing
About Patent Proxy, LLC
Technology Transfer Network from United States
Patent Proxy, LLC
We are a brokerage company with the exclusive right to sell this technology.
Technology Offers on Innoget are directly posted and managed by its members as well as evaluation of requests for information. Innoget is the trusted open innovation and science network aimed at directly connect industry needs with professionals online.