Summary of the technology
- We provide supply of cGMP cytisine API in bulk, produced in FDA inspected installations in the USA, for use as smoking cessation agent.
- We develop a small molecule (natural product) for treatment of opioids use disorder and for pain management.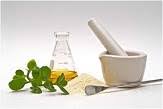 Description of the technology
We, at Coryn Pharmaceuticals LLC (US), we require investment for manufacturing first batch of 1-10kg of cGMP cytisine API. The investment will be recovered from the sales of the manufactured cytisine API.
Current development status
Finished technologies
Use of Proceeds
- Buying raw material Cytisine extract.
Use of Proceeds
Payment of the manufacturing development costs of the cytisine API in bulk.
Technology Owner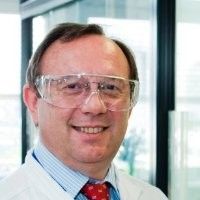 Dr. Thomas Kallimopoulos
CEO at Extranthis UG
Related keywords
Biological Sciences
Medicine, Human Health
Pharmaceutical Products / Drugs
Protecting Man and Environment
Environment
Social and Economics concerns
Infectious Diseases
Therapeutic
smoking
cigarrettes
About Extranthis UG
Small and Medium Enterprise from Germany
Extranthis UG
Research and Development labs for the discovery and elaboration of platform technologies relating to zero-emission, cleantech extraction methods of pharmaceutical active ingredients from biomass.
Custom extractions of pharmaceuticals, cosmetic and other ingredients from plant and marine raw materials.
Scaling-up of extraction methods for industrial use.
Technology Offers on Innoget are directly posted and managed by its members as well as evaluation of requests for information. Innoget is the trusted open innovation and science network aimed at directly connect industry needs with professionals online.