Summary of the technology
New method aimed to enhance the overall throughput of communication systems by utilizing outdated channel gain information for distributed interference compression and removal. The technology targets a dynamic environment with several distributed transmitters and receivers sharing a common medium.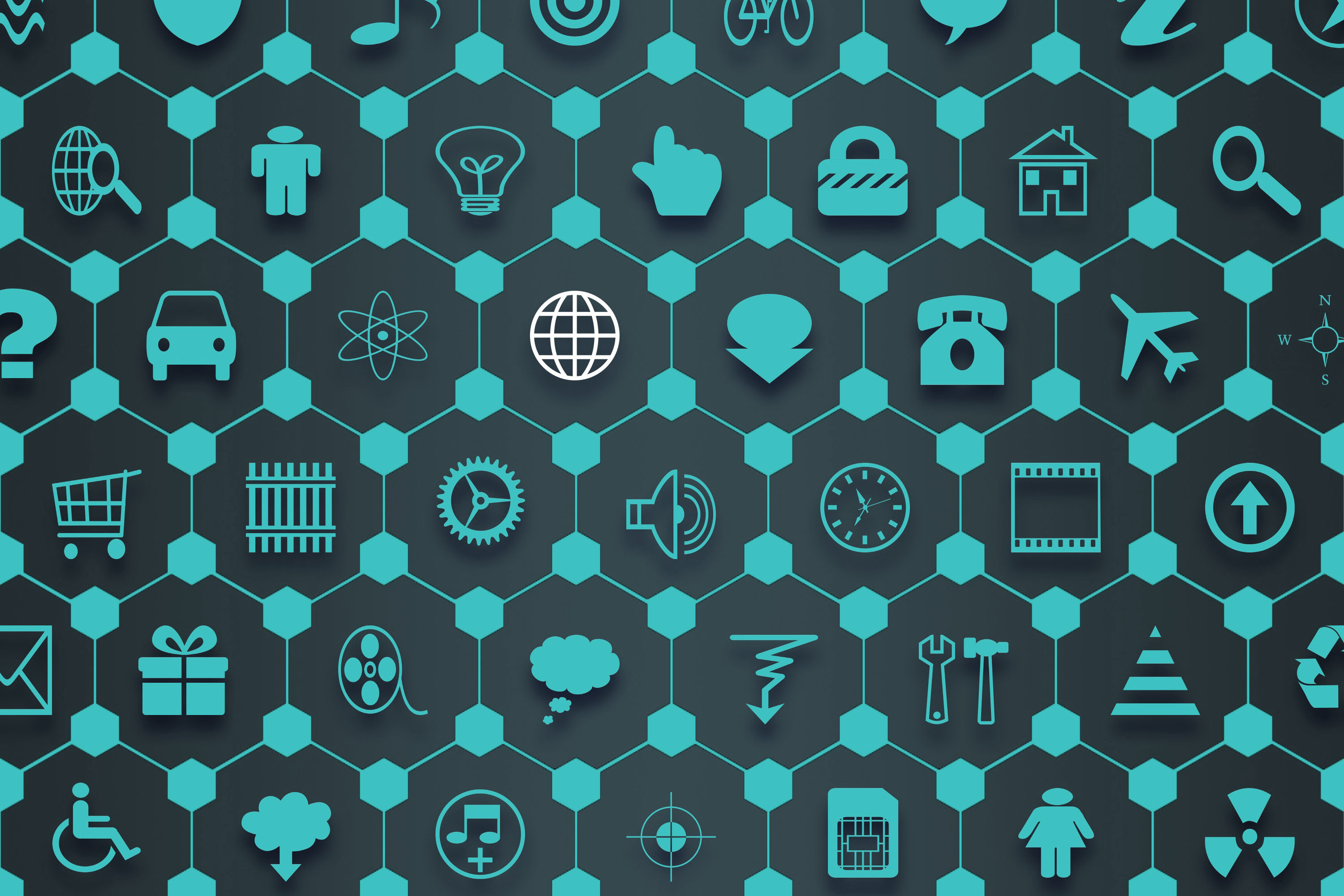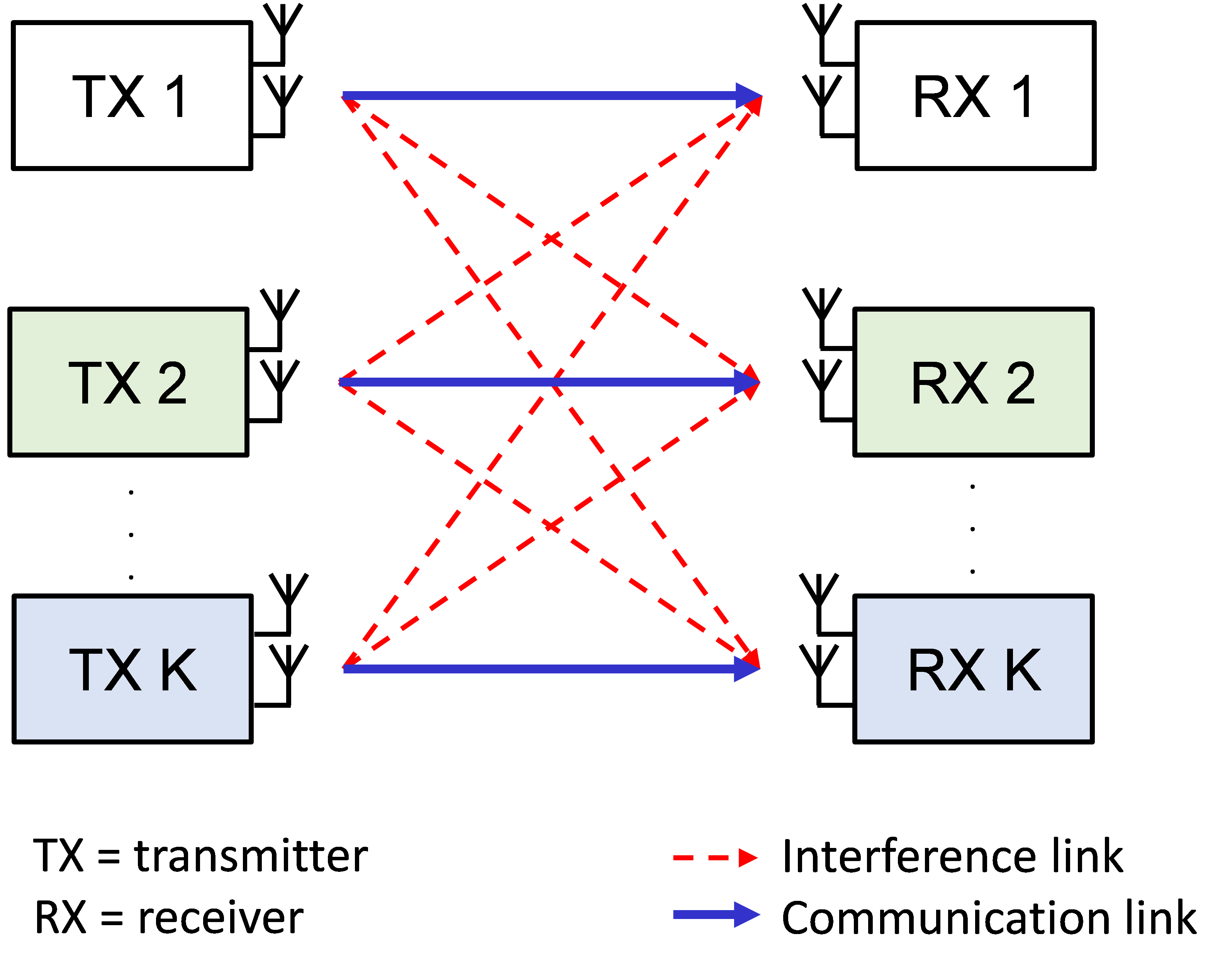 Description of the technology
Interference is the main limitation faced by today wireless technologies, mainly due to the network densification, user density and the exponential increase in wireless data traffic verified in the last years. The dynamic nature of wireless communications further exacerbates the interference problem as the transmission and reception entities are unable to adapt as fast as the radio environment dynamics; namely, when they adapt the channel/network state may be already different and then the adaptation is detrimental, instead of beneficial.
This technology proposes a method to efficiently compress and remove the interference generated by multiple receivers using only outdated channel information. Using this technology, the system throughput scales with the square root of the number of terminals (e.g., 500% throughput improvement in a scenario with 100 terminals).
Applications
The technology is applicable inscenarios with several pairs of transmitters and receivers communicating simultaneously and using the same resources:
Vehicular and machine-to-machine communications
Scenarios with high density of users
Distributed data storage
Physical layer security for wireless communications
Benefits
Enhanced throughputand proportional to the square root of the number of transmitter/receiver pairs.
Distributed interference cancellationusing only outdated channel gain information.
Multiple transmitter/receiver pairscommunicating using the same time and frequency resources.
Development stage
TRL 3-4
Laboratorialtests have been performed,with very promising numerical results.
Commercial offering
•Licensing agreement
•Testing new applications
•Joint further developments
Target Market
ITseeks partners within information and communication technologies area (ICTs) tofurther develop or license the technology, aswell aspossible end-users fortesting new applications.
Inventors
Researchersfrom:
-Instituto deTelecomunicações (IT)
-Universidade deAveiro
Intellectual Property
-USApatent granted (US10476620)
-European patent granted (EP17751468)
Technology ID
PI-0102
#DelayedChannelInformation
#DistributedCompression
#RepetitionCoding
#InterferenceChannel
#TransmissionOverASharedMedium
#MultiTransmitterReceiverPairs
#InterferenceAlignment
Intellectual property status
Technology Owner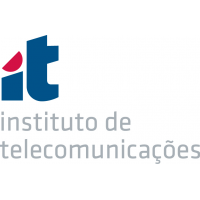 Instituto de Telecomunicações
Research Institute
Additional information (attached documents)
Related keywords
Electronics, IT and Telecomms
Internet Technologies/Communication (Wireless, Wi-Fi, Bluetooth)
Telecommunications, Networking
Mobile Communications
SatelliteTechnology/Systems/Positioning/Communication in GPS - Global Positioning System
Communications Protocols, Interoperability
Transmission systems
Communications
Commercial Communications
Facsimile Transmission
Data Communications
Communications processors/network management
Protocol converters and emulators
Network test, monitoring and support equipment
Satellite Microwave Communications
Other Communications Related
interference cancelation
interference channel
transmitters
repetition coding
About Instituto de Telecomunicações
Research Institute from Portugal
Instituto de Telecomunicações
Instituto de Telecomunicações (IT) is a private, not-for-profit organization, of public interest, a partnership of nine institutions with research and development in the field of Telecommunications

IT mission is to create and disseminate scientific knowledge in the field of telecommunications.

IT is actively involved in fundamental and applied research both at national and international levels. Simultaneously it is committed to foster higher education and training, by hosting and tutoring graduate and postgraduate students. it also plays its role towards public society with public awareness initiatives, knowledge transfer to industry, and by providing consulting services on a non-competing basis.
Technology Offers on Innoget are directly posted and managed by its members as well as evaluation of requests for information. Innoget is the trusted open innovation and science network aimed at directly connect industry needs with professionals online.