Summary of the technology
Fully automated equipment for 1 hour-determination of Legionella in concentrated water samples. The #ULISENS Desktop is a portable computer that makes it possible to analyze #Legionella in filtered water samples. With the "nespresso" philosophy, it uses a recyclable cartridge. "Push & Run" and the data is available in only 1 hour. It automates the rapid immunomagnetic method listed in the norm UNE100030:2017 for the control and prevention of #Legionella.
(https://youtu.be/baiHP26xwCs)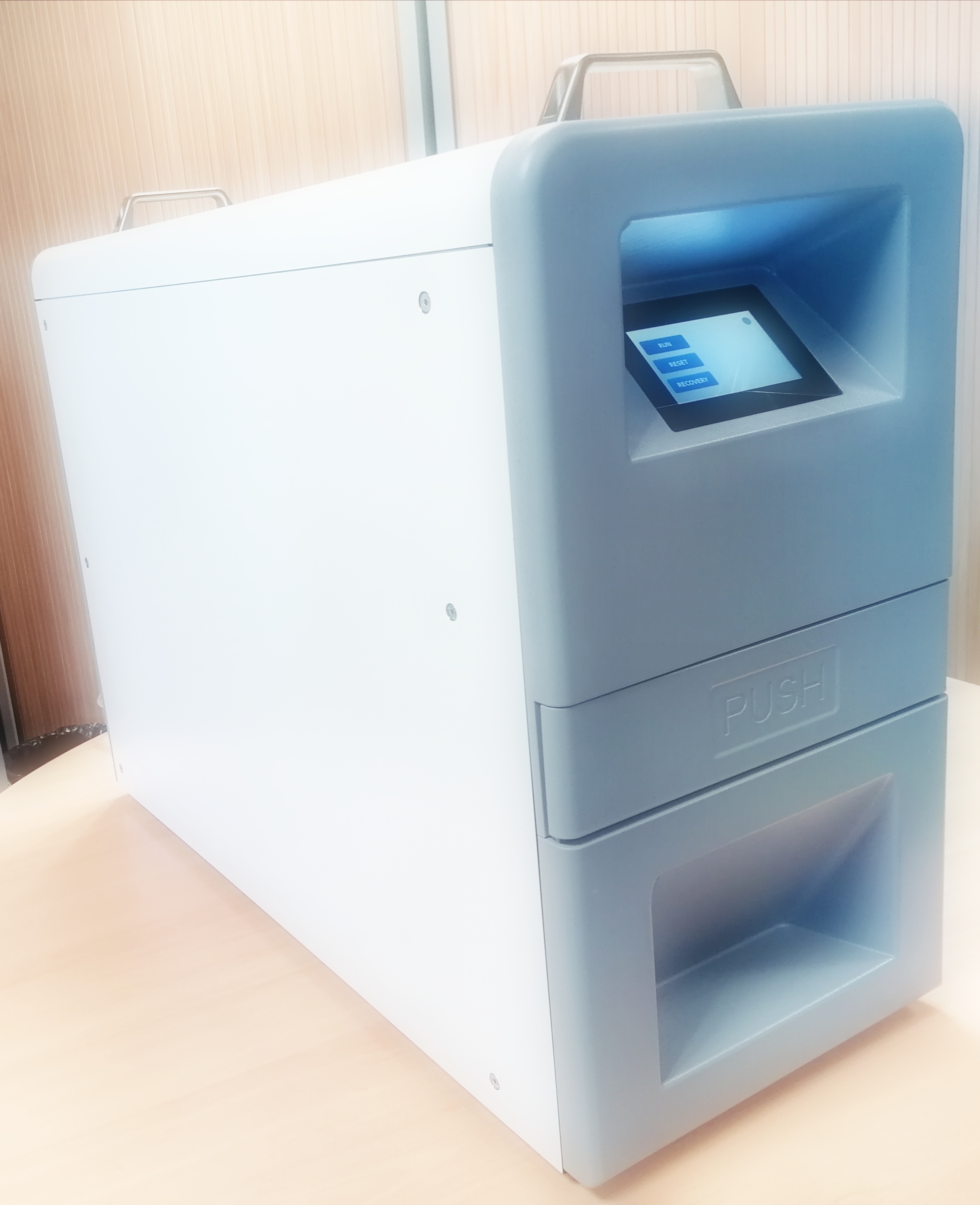 Description of the technology
Device based on the immunomagnetic method Legipid Legionella Fast Detection.
1) How useful is this system to me?
Sometimes water samples do not arrive on a regular basis and the need to do the Legionella spp tests is variable. This system allows you to adopt a flexible way of working and serve yourself or your client with the speed that is required at any given time.
2) What value do I enjoy with this system?
You can know where there is a problem and when you should fix it. You can also check the outcome of your work and guarantee the security of a job well done. Your check is quick and reliable, giving you flexibility and responsiveness to take care of the facility. This product achieves savings in energy consumption, reduces the environmental footprint of the test and the necessary dedication of the staff. Take timely decisions in prevention based on useful 1 hour-data.
- You build health scenarios-
3) What do I have to do that doesn't do the analyzer?
You pick up the water sample or you get it from the customer. Filter the collected water. Insert the cartridge in the receiving tray and add the concentrated sample to the cartridge. Push the tray and pulse RUN.
That´s all.

4) Advantages:
· Unattended and automated assay in 1 hour
· Allows to adapt to the irregular arrival of samples
· Low energy consumption and physical footprint
· Reusable cartridges (sustainability)
· Simple maintenance
5) Technical features
Analysis and reading of the results AUTOMATIC
Self-cleaning AUTOMATIC
Status and results screen YES
Analysis time 1 hour
Expression of the result CFUeq
Operation:
Temperature 18°C-25°C
Screen color, tactile, 4.3"
Other specifications:
Dimensions (WxHxD) (mm) 770x315x630
Weight (Kg) 35
Power supply AC 220V/50-60 Hz
Energy consumption40 W
Current development status
Commercially available technologies
Technology Owner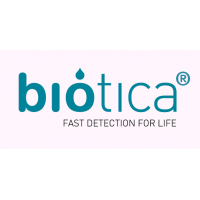 Biótica, Bioquímica Analítica,S.L.
Small and Medium Enterprise
Related keywords
Biological Sciences
Medicine, Human Health
Biology / Biotechnology
Industrial Biotechnology
E-Health
Remote diagnostics
Safety & systems
Detection and Analysis methods
Measurements and Standards
Measurement Tools
Analyses / Test Facilities and Methods
Electronic measurement systems
Protecting Man and Environment
Safety
Assessment of Environmental Risk and Impact
Analytical and Scientific Instrumentation
Other analytical and scientific instrumentation
Medical Health related
Diagnostic
Medical equipment
legionella
ulisens
desktop analyzer
About Biótica, Bioquímica Analítica,S.L.
Small and Medium Enterprise from Spain
Biótica, Bioquímica Analítica,S.L.
Biótica´s mission is to enhance client´s ability to timely assess the microbiological risk and to optimize its prevention strategy thanks to fast, reliable, simple and low-cost microbial determination. Established in September 2005, Biótica has in its years of existence successfully transitioned from the status of a start-up to that of a SME. Biótica is the first biotechnological company located at Science and Technology Park of Jaume I University, since 2009. The company focused on the development of fast microbial detection techniques combining immunomagnetic capture and enzyme immunoassay (C.E.I.A.). Biótica developed the first and only fast test certified by AOAC RI, in 2011, to detect Legionella in water, named Legipid® Legionella Fast Detection. Recently, new automated devices have also been developed, based on this technology., as a result of a european project SME Instrument Phase II - H2020.

The market of this test and related automated devices comprises the following areas: Industries Commercial/Private Labs, Physician Offices, Public Health Labs, Hospitals, Hotels, spas, jacuzzis, swimming-pools, Recreational areas, sport areas (golf,etc), Companies providing testing and analysis of environmental water samples for Legionella

Companies providing monitoring critical points with simple interpretation of results, Companies providing cleaning & disinfecting water services, Companies providing Legionella managing plan and risk assessment, Providers of integrated water treatment and process improvement services, chemicals and equipment programmes for industrial and institutional applications, Manufacturers of tools for microbiology laboratories.
Technology Offers on Innoget are directly posted and managed by its members as well as evaluation of requests for information. Innoget is the trusted open innovation and science network aimed at directly connect industry needs with professionals online.