Summary of the technology
SUMMARY

Emotongue is an application for smartphones with the Android System, designed in Spanish and English, so that every customer who speaks one or both of them could easily use it every time and everywhere, having a data connection. Emotongue is not a simple app, it is the app that everybody was looking for! It had been designed for a research project carried out in the Department of Sciences of Education of the University of Alcalá, Spain, but due to its features and the great benefits it has, now it is available for every customer interested in improving his/her resources for managing his/her emotional world. Emotongue has been created for helping people to know their emotions, connect with them and learn how to manage them.

The app is a tool easy to use, with a colored and dynamic design. It sends the user 5 notifications per day, and she/he has at his/her disposal 2 hours to answer each notification either by a written message or by an audio.

The app is available in every country in which people speak English and/or Spanish.
An improved version of the app could send users a feedback about their evolution in their management of their emotions and their use of the app.

A part from the app, the authors could offer a service to companies interested in it, by creating courses about emotional management, designed according to the company's needs, something very difficult to find in the trade market.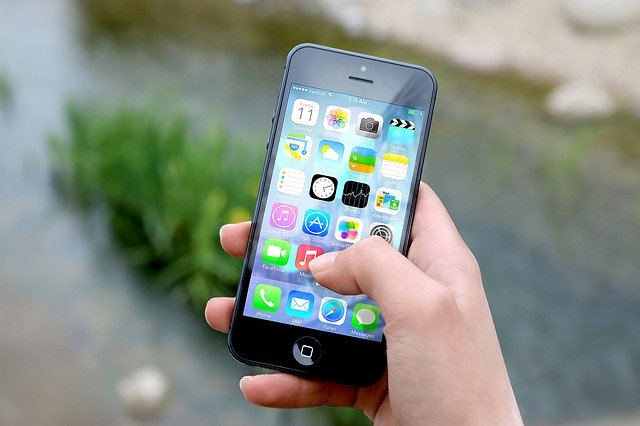 Description of the technology
DESCRIPTION AND SPECIAL FEATURES

The aforementioned software has been created by different authors involved in a Project whose aim is to benefit the society from a psychological point of view.

The app has been designed in the Department of Ciencies of Education, of the University of Alcalá, Spain and is available in every country whose first or second languages are Spanish and or English.
The software has been completely programmed from scratch with the Java language to define the functional part and with the XML language for the graphical interface of the application. Android Studio, an open-source program developed by IntelliJ Platform, has been used and Firebase has been used as a database and notification generator.

Thanks to this artificial intelligence, everyone in every moment has the possibility of discover his/her emotional world as well as she/he can express what she/he feels at the exact moment he/she is feeling it, having the peace of mind of knowing that nobody is listening or reading it. In fact, the app sends 5 notifications per day in one's Smartphone, and the user has at his/her disposal two hours for answering each notification. If she/he prefers to write the answer she/ he can do it, like when someone is texting a message, but if she /he prefers to answer by sending an audio, she /he can also do it. It is up to the user how to answer the questions. The software in fact, asks you "How do you feel? With what level of intensity? Why? And How do you feel after having told what happened to you?

Thanks to this system, people have to stop five times per day and leave apart what they are doing at that moment, in order to attend to their feelings. In a society in which everyone races against the clock, and where stress and anxiety are common diseases, it is very important and healthful to try to take care of one's psychological health and this software can do it.
An improved version of the software can be created, where people could receive a general feedback about how they are improving their management of their emotional life and so on.
Companies or institutions can also ask for an additional service, that is, a course about emotional management for their employes, which will be designed according to their own needs. The authors in fact, are specialized in the psychological field and, in special, in the study of humans' emotional lives.

ADVANTAGES AND INNOVATIONS

The software guarantees users privacy, immediacy and visible results in a few weeks.

In fact everyone who has an Android Smartphone and a data connection can use it everytime and everywhere. Emotongue allow you to tell how do you feel and why do you feel in that way as if you were sending a message to some friend, knowing that really nobody apart from you can judge you because nobody is listening to you or reading what you are writing.
Sometimes you feels like you have no time to stop and reflect about your emotional life, so the days pass and you don't know why do you feel in a certain way, or more, you don't even know what is wrong with you! Emotongue has the key to help you to know your emotions, pay attention to them and start to improve your emotional life.

It is very easy to use it and you can use it in two languages if you want. So you could also improve your level of vocabulary of not only your first language, but also of your second one.

If you are the leader of a Company or of an Institution and either you don't know what is wrong with yours employees or you want to help them to have a balanced emotional life, you could use Emotongue as a tool to help your work context, knowing that when someone feels good, he/she contributes to create a pleasant atmosphere during the working time.
Technology Owner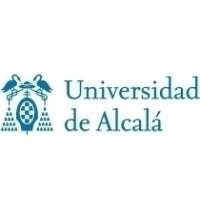 Universidad de Alcalá-OTRI
Research & Technology Organization
Related keywords
Social and Economics concerns
Education and Training
Socio-economic development models, economic aspects
Information and media, society
Technology, Society and Employment
Infrastructures for social sciences and humanities
E-Health
Applications for Health
Medicine, Human Health
IT and Telematics Applications
Education
Medical/health
Medical Health related
Consumer related
Consumer Products
Consumer Services
Education and educational products and materials
Health and beautty aids, Cosmetics
Computer related
Computer Software Market
emotion
sociology
About Universidad de Alcalá-OTRI
Research & Technology Organization from Spain
Universidad de Alcalá-OTRI
The Technology Transfer Office at Alcalá University serves as a liaison between the University and its socioeconomic environment in terms of research and innovation. It encorages collaboration between research groups from universities and companies/institutions, with the objective to promote and commercialize research results and scientific capabilities.

Some of the services offered by this office are specified in the following list:

- Promotion of R & D and improvement of the relationships with companies.
- Promote the participation in R & D projects applicants to public calls (regional, national and European).
- Advising, processing and monitoring of patents and other forms of industrial protection.
- Support in the negotiation of contracts and agreements for R&D&i
Technology Offers on Innoget are directly posted and managed by its members as well as evaluation of requests for information. Innoget is the trusted open innovation and science network aimed at directly connect industry needs with professionals online.