Summary of the technology
CSIC has developed a methodology to rear the meadow spittlebug Philaenus spumarius (L.)
(Hemiptera, Aphrophoridae) in control climatic conditions in the laboratory allowing the supply of
nymphs and adults before they become available in the field. This continuous indoor-rearing protocol
could facilitate studies on the biology, ecology and management of P. spumarius and on the transmission
of Xylella fastidiosa. Innovative and research partners from the agro sector are being sought to
collaborate through a patent licence agreement.
An offer for Patent Licensing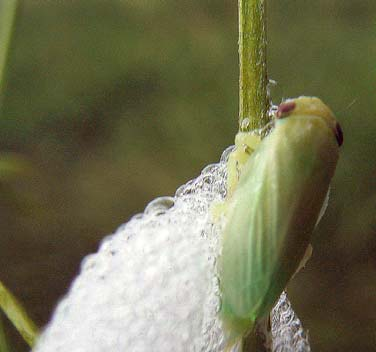 A useful tool for shortening lyfe cycle

Larve Philaneaus spumarius The spittlebug is to date considered the main vector of the bacterium Xylella fastidiosa to olive and other bacterium host plants in Mediterranean countries where X. fastidiosa is present.
The methodology artificially disrupts both ovarial and overwintering diapause shortening the life cycle of P. spumarius and obtaining both nymphs and adults several months before they become available on the field.
Accelerating its rearing will speed up biological research on this insect and develop environmentally and economically sustainable pest control strategies.

Main innovations and advantages

· The developed methodology will permit to overcome the seasonalitybarrier, reducing time and efforts currently required forexperimentation on the meadow spittle bug, and consequently,speeding up the research process.
· The methodology would allow producing the data urgently required tofill the knowledge gap and finally set up an effective andenvironmentally friendly control strategy of P. spumarius.
· The methodology could be further tested with other species belongingto the Cercopoidea superfamily, considered to be the most importantvectors of X. fastidiosa throughout Europe · Many aspects of the spittlebug cycle are currently unknown. Overall,the methodology presented here represents a useful tool and a basicstep towards mass rearing of the main vector of X. fastidiosa.
Intellectual property status
Granted Patent
-
Priority patent application filed suitable for international extension

Technology Owner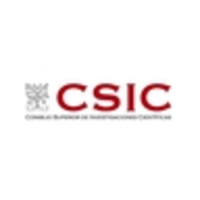 Consejo Superior de Investigaciones Científicas
Public Agency
Related keywords
Biological Sciences
Virus, Virology / Antibiotics / Bacteriology
Biology / Biotechnology
Microbiology Technology
Genetic Engineering / Molecular Biology
Microbiology Market
About Consejo Superior de Investigaciones Científicas
Public Agency from Spain
Consejo Superior de Investigaciones Científicas
The Spanish National Research Council (in Spanish 'Consejo Superior de Investigaciones Científicas (CSIC)') is a government agency for basic and applied scientific research.

It is the largest public research organization in Spain, with presence in all the Autonomous Communities through 126 centers and 145 associated units.
Technology Offers on Innoget are directly posted and managed by its members as well as evaluation of requests for information. Innoget is the trusted open innovation and science network aimed at directly connect industry needs with professionals online.