Summary of the technology

The CSIC and University Pablo de Olavide have developed a system for warning possible failure of the anaerobic digestion process carried out in a digester, using a microbial fuel cell connected to the digester by recirculation. This system is called Previous Destabilization Alarm for Anaerobic Digesters (PDAL).
Companies interested in the license of the patent are searched for commercial exploitation.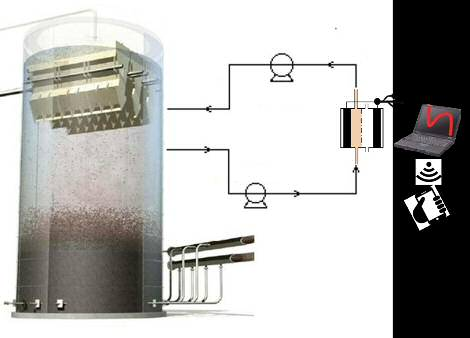 Immediate fault detection and early correction Anaerobic digestion is a process for the treatment of organic waste carried out by the action of microorganisms, that operating in the absence of oxygen, transform these residues into biogas. This is a very sensitive process due to the high number of factors that affect the activity of the microorganisms, and that could cause failures in the process. The PDAL system allows to anticipate possible critical, or even irreversible, failures of the anaerobic digestion process in real time, by measuring the electrical potential generated in the microbial fuel cell, which is directly related to the microbial activity of the microorganisms present in the reactor. When significant variations of this electrical potential are produced the system issues a failure warning before the destabilization of the process is irreversible.

PDAL system diagram
Main innovations and advantages
 The detection of anomalies in the process is immediate independently of the kind of anomaly.
 The · PDAL system allows implementing an early action of correction of failures.
 The inoculation of the device does not require prior manipulation or extraction of the digester content.
 The microorganisms present in the device are the same as those of the digester.

Intellectual property status
Granted Patent
-
Spanish patent granted

Granted Patent
-
Spanish patent granted

Granted Patent
-
Spanish patent granted

Technology Owner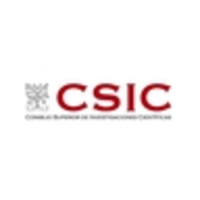 Consejo Superior de Investigaciones Científicas
Public Agency
Related keywords
Industrial Technologies
Clean Industrial Technologies
Cleaning Technology
Energy Technology
Energy production, transmission and conversion
Compression and liquefaction of gases
Biogas and anerobic digestion (AD)
Measurements and Standards
Measurement Tools
Electronic measurement systems
Energy Market
Oil and Gas Exploration and Production
Oil and Gas Drilling, Exploration and Extraction Equipment
Power generation
Oil, gas and coal
biogas
warning system
About Consejo Superior de Investigaciones Científicas
Public Agency from Spain
Consejo Superior de Investigaciones Científicas
The Spanish National Research Council (in Spanish 'Consejo Superior de Investigaciones Científicas (CSIC)') is a government agency for basic and applied scientific research.

It is the largest public research organization in Spain, with presence in all the Autonomous Communities through 126 centers and 145 associated units.
Technology Offers on Innoget are directly posted and managed by its members as well as evaluation of requests for information. Innoget is the trusted open innovation and science network aimed at directly connect industry needs with professionals online.