Summary of the technology
CSIC and the Universitat Politècnica de València have developed a method for the detection and
quantification of all species of the viral genus Potyvirus present in plant samples. The different species
of the genus Potyvirus cause losses of up to 90% of production in crops of high economic interest,
such as potato, maize or sugar cane. So far, the only way to identify that the crop was being attacked
by a virus of the genus Potyvirus was to make specific detections for each species of the genus. With
this new system it is possible to determine if in the samples coming from a culture there is presence of
one of the 148 known species of the genus Potyvirus or of some unknown variant of these species.

Companies in the agro-food sector interested in incorporating this kit for viral detection are being
sought.
An offer for Patent Licensing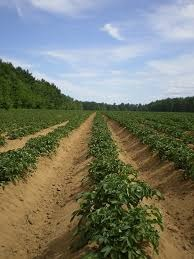 Rapid, simultaneous and specific detection of the genus Potyvirus

The use of this viral detection kit, avoided losses caused in crops.
In cultures affected by species of the genus Potyvirus, there may be different species of Potyvirus, because several of them may be transmitted by the same vector. This new detection kit recognizes highly conserved regions of the viral genome by which it allows to identify the presence of any of the species belonging to this genus, described and not described, and represents, therefore, a very attractive tool for any company of the sector. It is a detection kit with a high specificity for the genus Potyvirus and is carried out in a fast and simultaneous way, reducing the costs of detection and possible losses caused by the Potyvirus. It is a kit of easy incorporation in companies of the sector, with a high sensitivity, specificity and capacity of sampling in a very reduced time.)
Main innovations and advantages

· Simultaneous detection of the 148 known species of the genusPotyvirus and of the possible variants not yet identified.
· Method with high specificity and sensitivity.
· It reduces the time and economic cost of current virus detectionmethods in samples.
· Kit easy to incorporate by companies of the agri-food sector.
· It avoids the economic costs caused by losses in crops where false
Intellectual property status
Granted Patent
-
PCT patent application filed

Granted Patent
-
PCT patent application filed

Technology Owner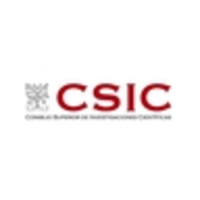 Consejo Superior de Investigaciones Científicas
Public Agency
Related keywords
Industrial Technologies
Virus, Virology / Antibiotics / Bacteriology
Agriculture and Marine Resources
Agriculture
Agriculture Machinery / Technology
Biocontrol
Horticulture
Precision agriculture
Sylviculture, Forestry, Forest technology
Agrofood Industry
Technologies for the food industry
Food quality and safety
Detection and Analysis methods
Measurements and Standards
Measurement Tools
Analyses / Test Facilities and Methods
Chemical material testing
Plant and animal health
Plant health
viral detection kit
potyvirus
About Consejo Superior de Investigaciones Científicas
Public Agency from Spain
Consejo Superior de Investigaciones Científicas
The Spanish National Research Council (in Spanish 'Consejo Superior de Investigaciones Científicas (CSIC)') is a government agency for basic and applied scientific research.

It is the largest public research organization in Spain, with presence in all the Autonomous Communities through 126 centers and 145 associated units.
Technology Offers on Innoget are directly posted and managed by its members as well as evaluation of requests for information. Innoget is the trusted open innovation and science network aimed at directly connect industry needs with professionals online.