Summary of the technology
Identified miRNAs, from the semen samples, could be used as non-invasive biomarkers that contribute in the diagnosis/prognosis of malignant prostate cancer.

Description of the technology
The prediction of PCa in the early stage of the disease is one of the most important objectives in male urology. A significant decrease in deaths due to PCa has been associated with the use of serum PSA test for nearly 30 years. Although specific for prostatic tissue, PSA has low cancer specificity. Thus, PSA screening has resulted in an overdiagnosis of PCa, and in many unnecessary biopsies of benign disease Additionally, serum PSA levels do not correlate with tumor aggressiveness, survival, or response to pharmacological treatments leading to overtreatment of indolent tumors and in many unnecessary biopsies of benign disease. Given this context more specific non-invasive diagnostic biomarkers, either alone or in addition to PSA marker, that could identify PCa patients would be very welcomed indeed.
Identified miRNAs, from the exosome-fraction of semen, could be used as non-invasive biomarkers that contribute in the diagnosis/prognosis of malignant PCa. Moreover, identified miRNA combined with PSA have higher predictive accuracy than PSA alone as a prognostic value.
Technology Owner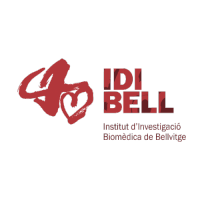 IDIBELL
Technology Transfer Office
Additional information (attached documents)
Related keywords
Biological Sciences
Medicine, Human Health
Cytology, Cancerology, Oncology
Diagnostics, Diagnosis
Medical Research
Stem cell Technologies
Biology / Biotechnology
Cellular and Molecular Biology Technology
Genome Research
Micro- and Nanotechnology related to Biological sciences
Medical/health
Genetic Engineering / Molecular Biology
Other Genetic Engineering
Stem cells and biobanks
Medical Health related
Diagnostic
Molecular diagnosis
Oncology
Diagnostic equipment
Other
screening
urology
cancer diagnosis
biomarkers
non-invasive markers
prostate cancer diagnosis
About IDIBELL
Technology Transfer Office from Spain
IDIBELL
The Bellvitge Biomedical Research Institute (IDIBELL) is a biomedical research center established in 2004, located in L'Hospitalet de Llobregat, south of Barcelona, Spain. Its stakeholders are Bellvitge University Hospital and Viladecans Hospital of the Catalan Institute of Health, the Catalan Institute of Oncology, University of Barcelona and the City of L'Hospitalet de Llobregat.

IDIBELL comprises more than 1200 researchers integrated in 67 research groups strategically organized in 4 scientific areas: Cancer, Neurosciences, Translational and Regenative Medicine.

The IDIBELL Core Research Facilities include a set of centralized platforms dedicated to developing and providing research resources to assist campus biomedical researchers, such as: biobank, proteomics unit, genomics unit, cytomics unit, C. elegans facility, animal facility, statistical assessment for researchers, Clinical research unit (UICEC) and biomarkers platform. Through these different resources, IDIBELL would like to supply equipment and instrumentation, technical expertise and training to promote innovative, cutting edge research.

IDIBELL has the purpose of connecting academia and industry in order to promote innovative ideas to the market and therefore to society, by supporting professionals along the process.
Technology Offers on Innoget are directly posted and managed by its members as well as evaluation of requests for information. Innoget is the trusted open innovation and science network aimed at directly connect industry needs with professionals online.