Summary of the technology
Enjoy the comfort of hot water available in less than three seconds with a water heater located 10 m away while eliminating waste of water and energy: you can even enter the shower before opening the tap, the first fall is at 38 °C.
Description of the technology
Every morning, to access the hot water, we have only two choices:

- Either we have a simple circuit and we must first wait during the evacuation of cold water that is present in the pipes of hot water, water that is most often wasted in the sewer. Hot water often has to wait for more than a minute when water saving devices have been installed that reduce the flow to the faucets. An average of 20 to 40 L of water is wasted per day, per house.

- Either we have a hot water recirculation loop that reduces the waiting time to a few seconds but in this case, we waste 10 to 20 KWh / day only to keep hot water at the temperature in the pipes. In summer, the recirculation loop heats the walls while using air conditioning to lower the room temperature, a double waste since there is usually no separate switch to control the circulation pump. Hot water. At the plant, it takes at least 4 liters of water to produce 1 kWh, on average 8 L and more to take into account the evaporation in the cooling towers. The hot water recirculation loop wastes a lot more than 40 L of water a day, but the waste is taking place at the plant and the user is not aware of it.

In addition to accelerating the delivery of hot water, ecological faucets have the same appearance, functions, and handling as conventional faucets. The range includes simple hot water faucets, mixer faucets, thermostatic faucets and thermostatic shower enclosures with downstream looping through the shower head, which allow entry into the shower before opening the faucet without fear of the slightest drop. of cold water.

Technology that accelerates hot water supply to the faucet to make it available in less than 3 seconds when the water heater is 10 m is currently only disclosed as part of a confidentiality agreement.
Desired business relationship
Technology selling
Patent licensing
Joint ventures
Technology Owner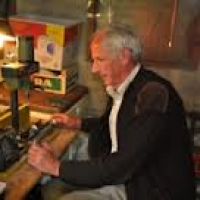 Additional information (attached documents)
Related keywords
Energy Technology
Rational use of energy
Protecting Man and Environment
Energy Storage and Transport
Energy production, transmission and conversion
Renewable Sources of Energy
Energy efficiency
Energy Management Technology
Process optimisation, waste heat utilisation
Heat pipes
Low, zero and plus energy rating
Water Management
Heat storage
Heat transport and supply, district heating
Water in Buildings
Consumer related
Other Consumer Related (not elsewhere classified)
Other
About Me
Scientist from Belgium
Claude Waudoit
Independent inventor. Fully self-financed project. Looking for partnership, license or patents sale.
Technology Offers on Innoget are directly posted and managed by its members as well as evaluation of requests for information. Innoget is the trusted open innovation and science network aimed at directly connect industry needs with professionals online.