Summary of the technology
• Scaling-up cutting-edge industrial ingredients manufacturing lines
• Feasibility and Process designing and specifying unit operations and processes using low-value organic feedstocks
• Specifying major items of process equipment and designing plant layouts considering process and regulatory requirements
• Scheduling and managing project phases: detailed designs, installation, commissioning and validation
• Managing effectively contractors and analysing proposals
• Preparing safety and environmental reviews to define risks, hazards and safety strategy

The products we target are biobased ingredients for nutraceuticals, cosmeceuticals, nutricosmetic:
• Protein, Dietary Fiber, Stanols and Sterols, Prebiotics and Probiotics
• Antioxidants, Botanicals compounds, Pectin, Collagen
• Omega-3 fatty acids, Carotenes, and Flavonoids…
Description of the technology
We look for technologies to be up-scaled to demo/commercial production. We can look for public/private funding in a consortium. We can develop the technical and economic feasibility and understand the next stages.
Desired business relationship
Joint ventures
Technology development
Current development status
Experimental technologies
Technology Owner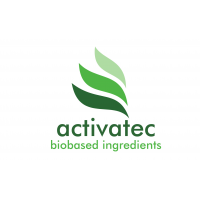 Activatec Ltd
Small and Medium Enterprise
Additional information (attached documents)
Related keywords
Clean Industrial Technologies
Chemical Technology and Engineering
Special chemicals, intermediates
Biological Sciences
Biology / Biotechnology
Bio- Composites
Biochemistry / Biophysics Technology
Laboratory equipment
Health and beautty aids, Cosmetics
compounds
About Activatec Ltd
Small and Medium Enterprise from United Kingdom
Activatec Ltd
Activatec has raised €1m in its early stages and we are collaborating with more than 30 European partners which include universities, feedstock suppliers, technology adopters and customers. We are involved in the development of the production and purification of high-value products from agrifood side streams such as Ectoine, an active ingredient for the skin, Lactobionic acid, used in the cosmetics industry as an antioxidant and in the pharmaceutical industry as an excipient for formulation, Galacto-oligosaccharides, a prebiotic for both infants and adults, and a bioplastic with valuable applications.
Technology Offers on Innoget are directly posted and managed by its members as well as evaluation of requests for information. Innoget is the trusted open innovation and science network aimed at directly connect industry needs with professionals online.