Summary of the technology
Cyclodextrin is a nano-sized capsule that allows increasing the stability and aqueous solubility of active pharmaceutical ingredients such as montelukast. This technology comprehends an alternative method to obtain an amorphous solid composed by montelukast and cyclodextrin. In alternative to conventional methodologies, this method allows the encapsulation to occur without requiring the use of solvents and the formation of degradation products.

CONTEXT
Montelukast is an active pharmaceutical ingredient used to control asthma, seasonal allergic rhinitis and chronic obstructive pulmonary disease. Being sensitive to light and humidity, montelukast is difficult to handle and formulate. Indeed, the current paediatric formulation, which comprises sachets of water-dispersible powder, needs to be consumed within 15 minutes after wetting.
This technology allows preparing a pre-formulation of montelukast without the contact with any solvent. The resulting product is an amorphous solid, stable to normal air humidity for at least three months and remains stable for at least four hours in water-dissolved state, while pure montelukast starts degrading after one hour.
BENEFITS
SIMPLE PREPARATION METHOD
WITHOUT SOLVENTS
ELIMINATION OF COSTS related with the use, drying and disposal/recycling of solvents.
HIGHER STABILITY IN AQUEOUS SOLUTION: at least four times higher compared to pure montelukast.
AMORPHOUS SOLID PRODUCT
LONG SHELF LIFE UNDER AIR
DISSOLUTION EQUIVALENT TO THAT OF PURE MONTELUKAST
APPLICATIONS
This method for nanoencapsulation of montelukast in cyclodextrin can be applied in:
PHARMACEUTICAL FORMULATIONS
DEVELOPMENT STAGE
TRL 4 – method tested and validated in laboratory.
KEYWORDS
Montelukast
Cyclodextrin
Solid-solid reactions
Stability
Solubility
DEVELOPED BY
Researchers from the Organic Chemistry, Natural Products and Foods Stuffs Research Unit (QOPNA) and from Aveiro Institute of Materials (CICECO) from the University of Aveiro.
BUSINESS OPPORTUNITY
License agreement.
Testing of new applications.
PARTNERSHIP
The University of Aveiro seeks partners within pharmaceutical industry.
Technology #16029
Intellectual property status
Patent already applied for
110410
Portugal

Technology Owner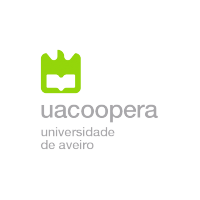 uacoopera
Technology Transfer Office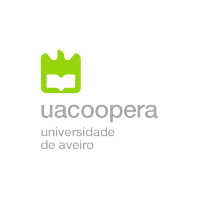 UACOOPERA University of Aveiro
Technology Transfer Office at uacoopera
Additional information (attached documents)
Related keywords
Chemical Technology and Engineering
Pharmaceutics
Physical Sciences and Exact Sciences
Chemistry
Organic Chemistry
Biological Sciences
Medicine, Human Health
Pharmaceutical Products / Drugs
Micro- and Nanotechnology related to Biological sciences
Medical Health related
Pharmaceuticals/fine chemicals
encapsulation
About uacoopera
Technology Transfer Office from Portugal
uacoopera
The University of Aveiro is a young and innovative university, which fosters entrepreneurship and technology and knowledge transfer, with expertise in a wide range of knowledge areas namely IT, Life Sciences (Biology, Chemistry, Biochemistry, Health, Environmental Sciences), Nanotechnology and Materials Science, Mechanics, Physics, Mathematics, Building, Design and Management. uacoopera is the Technology Transfer Office of University of Aveiro. This office engages in value adding activities such as start-up and spin-off creation, support to university-industry cooperation (sponsored research and consultancy services), IP protection and prosecution, licensing, marketing, among others. It covers four main interrelated functional areas – Intellectual Property Management, Licensing, Entrepreneurship, and Industry Liaison.
Technology Offers on Innoget are directly posted and managed by its members as well as evaluation of requests for information. Innoget is the trusted open innovation and science network aimed at directly connect industry needs with professionals online.