Summary of the technology
The olefin metathesis reaction has many advantages, the most important of which is the fact that it shortens the synthesis path by reducing the number of required steps and this lowers the cost of obtaining the target product. Unfortunately, the industrial application of the olefin metathesis reaction (especially in the production of macrocyclic rings in the RCM reaction) is currently experiencing difficulties such as:

- lack of selectivity and product competition (a major problem with RCMs leading to large macrocyclic rings to minimize the problem of high dilution, but it clearly increases the cost of the process)

- displacement of reaction equilibrium (RCM reaction is an equilibrium process, so to move the process towards the formation of products it is necessary to react under reduced pressure)

- migration of double bond C = C (migration within the substrates as well as target product due to side reactions. This inconvenience can be eliminated by using, for example, quinones - unfortunately, this elimination is only partial.)

- the need to use a homogeneous ruthenium catalyst (a large amount of catalyst is required to reach the reaction, reaching over 20 mol%).

The present invention relates to a process for the production of cyclic compounds in the olefin metathesis reaction and the use of ruthenium catalysts for the production of cyclic olefins in olefin metathesis reactions. The solution through optimization, overcomes the current problems. The expected product is obtained with high efficiency and selectivity. The method can find extensive use in organic synthesis, requiring metathetic ring closure (RCM), among others in the fragrance industry.

Advantages of the presented solution from UW:

1. high process efficiency
2. high selectivity
3. low cost of synthesis
Description of the technology
The present invention relates to a process for the production of cyclic compounds in the olefin metathesis reaction and the use of ruthenium catalysts for the production of cyclic olefins in olefin metathesis reactions. The solution through optimization, overcomes the current problems. The expected product is obtained with high efficiency and selectivity. The method can find extensive use in organic synthesis, requiring metathetic ring closure (RCM), among others in the fragrance industry.
Technology Owner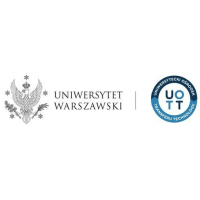 Technology Transfer Office (University of Warsaw)
Technology Transfer Network
Additional information (attached documents)
Related keywords
Industrial manufacturing, Material and Transport Technologies
Industrial Technologies
Chemistry
Organic Chemistry
Chemicals and Materials
Chemicals and materials related to Oil and Gas
Industrial Products
petrochemistry
About Technology Transfer Office (University of Warsaw)
Technology Transfer Network from Poland
Technology Transfer Office (University of Warsaw)
The University Technology Transfer Centre (UOTT UW) was established in 1998 to use the University's scientific potential in the economy. The centre was established by resolution of the Senate of the University of Warsaw no. 199 of 24 June 1998.
The UOTT's vision

In one of the aspects of its activity, the UW is the creator of useful knowledge that is later used in companies established by UW employees or other companies via licensing and the sale of IP;
The University of Warsaw cooperates with numerous companies which makes it possible to conduct research at a global level using the financing received from such companies and grants;
Wealthy researchers who know how to benefit from the results of their work consider the University of Warsaw to be the best place to conduct their activity.

The UOTT's mission

Creating (as far as practicable) conditions to pursue its Vision:
ensure efficient legal and patent services;
raise the qualifications of employees and students of the University of Warsaw in relation to the commercialisation of scientific publications and consultancy related thereto;
marketing support and the promotion of inventions and scientific teams, and the University as a centre where ideas are turned into inventions, and inventions are put to practical use;
supporting researchers in discussions with the business sector;
Promoting the usefulness of research at the UW;
Monitoring the project stream and impacting the "UW ecosystem" to make it more fruitful and provide more effective support.
Technology Offers on Innoget are directly posted and managed by its members as well as evaluation of requests for information. Innoget is the trusted open innovation and science network aimed at directly connect industry needs with professionals online.