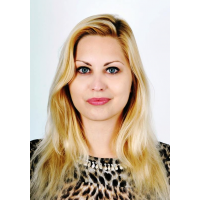 Sandra Moczulska
Technology Broker at Technology Transfer Office (University of Warsaw)
Poland · Warsaw
Joined November 2017
Summary
A graduate of the Faculty of Chemistry of the University of Warsaw. She was awarded the title of a Master in analytical and inorganic chemistry.

She has experience in both laboratory and administrative work. Sandra Moczulska was an intern at the Department of Trade Inspection of the Office of Competition and Consumer Protection. Before that, she was an intern in the Fuels, Biofuels, and Lubricants Laboratory at the Automotive Industry Institute. She is an authorised internal auditor of the quality management system at research laboratories.

Sandra has been cooperating with the UTTC since June 2016. She handles the commercialisation of research results and patents. Her priority is cooperation with Polish and foreign companies.
Research areas of interest (16)
Electronics, IT and Telecomms
Industrial Technologies
Energy Technology
Physical Sciences and Exact Sciences
Biological Sciences
and 11 more
Sandra Moczulska didn't publish any Technology Call yet
Sandra Moczulska didn't publish any Paper yet
Sandra Moczulska didn't publish any Event yet
Sandra Moczulska didn't publish any Job yet
Sandra Moczulska didn't publish any New and Article yet
Sandra Moczulska didn't publish any Education Resource yet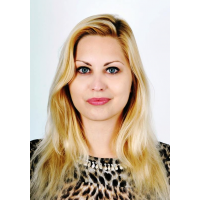 You are signed out
Join Innoget to connect with Sandra Moczulska and thousands
of innovation-driven professionals and organizations