Summary of the technology
The "Dendrimer for biomedical applications Research Group" at Alcalá University presents dendritic macromolecules with skeleton of carbosilane nature that contain in their structure polyphenolic groups (GPF). These compounds are powerful antioxidants and free radical scavengers, as well as anticancer agents, with application in sectors such as food, cosmetics and pharmaceutical industry.

The invention provides a process for its procurance and uses.
Description of the technology
The present invention relates to dendritic macromolecules containing a skeleton of carbosilane nature and having in their structure polyphenolic groups (GPF). Dendrimers * of carbosilane nature that improve the anticancer properties of the phenolic compounds alone, as well as function as potent antioxidant and free radical scavengers.
These carbosilane dendrimers may further be cationic, when the nitrogen atoms of the outer layers are quaternized.
Therefore, the present invention not only includes the compounds by themselves, if not any of their salts. Preferably the halogen salts, which may be selected from chloride, bromide, iodide or triflate salts. Preferably the salts are of chloride.
- Two types of tests were carried out to analyze the antioxidant capacity of the dendrimers of the invention: ABTS test and DPPH assay.
The results obtained by both methods show that the polyphenolic derivatives possess greater antioxidant activity than the free vanillin, since a molar concentration of phenolic groups gives rise to greater inhibitions. Also the compounds having the amino bond and the ammonium group, are found to possess greater activity than those with imino bond, susceptible to undergoing hydrolysis.
- Antitumor activity assays were performed on human PC3 cell lines, corresponding to prostate cancer, and the Hela line corresponding to cervical cancer.
The results obtained demonstrate that vanillin alone does not exhibit antitumor activity in any of the two lines tested, while when present in the dendritic structures, the cytotoxicity shown is quite high. Being the first generation dendrimer, the one with the highest antitumor capacity.
* By dendrimer is meant three-dimensional arborescent macromolecules of spherical nature, highly branched, synthesized from a polyfunctional nucleus.
INNOVATIVE ASPECTS
Dendrimers of carbosilane nature with polyphenolic groups represent an innovative and interesting alternative for the following reasons:
- The dendritic nature gives these derivatives a nanoscopic size and a multivalence (capacity to accommodate multiple groups on its surface) that can favor the properties of these compounds.
- The carbosilane nature of these derivatives gives them a hydrophobic character which can help them to interact with biological membranes, enhancing their activity.
- By having polyphenolic groups (GPF) in their structure, they are able to give characteristic properties to the dendritic molecule by functionalizing its surface, in such a way that they can act as powerful antioxidants and free radical scavengers.
Polyphenols have incredible antioxidant properties as well as anti-inflammatory and enhancers of longevity ones. However, they have a short half-life and low bioavailability. For this reason, it is necessary to develop systems such as dendritic polymers, with controlled release of bioactive molecules that act as transporters through the organism, contributing to a greater stability against degradation and facilitating their diffusion through biological barriers, which means a better access to the target cells.
On the other hand, these dendritic structures allow the presence of multiple units of polyphenolic derivatives in the same molecule, which enhances their activity.
COMPETITIVE ADVANTAGES
- The compounds of the invention may be used alone or in combination with one or more compounds of the invention, or in combination with one or more different drugs (or any combination thereof).
- Greater stability against degradation and
- Ease of diffusion through biological barriers, and therefore access to target cells.
Intellectual property status
Patent already applied for
Patent requested to the OEPM with application number P2016 00 529
Nothing has been found in the scientific bibliography consulted nor in databases of patents.
Current development status
Laboratory prototypes
Desired business relationship
Technology selling
Patent licensing
Technology development
New technology applications
The group seeks to reach licensing agreements, technical cooperation agreements or commercial agreements with technical assistance, with companies in the medical, biotechnology, pharmaceutical, cosmetic, chemical and agro-food sectors.
ADDITIONAL INFORMATION
In the field of biomedicine, in addition to being antioxidants, these compounds can be used as therapeutic agents "per se".
In the case of cosmetics, they can be used for skin care or make-up products, in eyelash masks, eyebrows, anti-aging creams, eye shadows, blushes, eyeliner, or as a constituent of lotions, creams and cleaning milk, shampoo, gel ... etc.
Technology Owner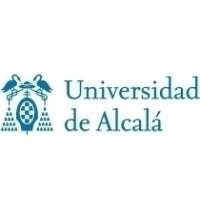 Universidad de Alcalá-OTRI
Research & Technology Organization
Related keywords
Biological Sciences
Medicine, Human Health
Medical Research
Biology / Biotechnology
Biochemistry / Biophysics Technology
Cellular and Molecular Biology Technology
Molecular design Technology
Micro- and Nanotechnology related to Biological sciences
Genetic Engineering / Molecular Biology
Molecular design Market
Biochemistry / Biophysics Market
Medical Health related
About Universidad de Alcalá-OTRI
Research & Technology Organization from Spain
Universidad de Alcalá-OTRI
The Technology Transfer Office at Alcalá University serves as a liaison between the University and its socioeconomic environment in terms of research and innovation. It encorages collaboration between research groups from universities and companies/institutions, with the objective to promote and commercialize research results and scientific capabilities.

Some of the services offered by this office are specified in the following list:

- Promotion of R & D and improvement of the relationships with companies.
- Promote the participation in R & D projects applicants to public calls (regional, national and European).
- Advising, processing and monitoring of patents and other forms of industrial protection.
- Support in the negotiation of contracts and agreements for R&D&i
Technology Offers on Innoget are directly posted and managed by its members as well as evaluation of requests for information. Innoget is the trusted open innovation and science network aimed at directly connect industry needs with professionals online.