Summary of the technology
Scientists from the University of Granada and the Andalusian Health Service have developed through tissue engineering a biomaterial, which can be used for fabricating artificial tissue and membranes which stiffness and elasticity can be controlled.

One of its main advantages is that it can be used for substituting tissues or organs damaged because of infectious, inflammatory or degenerative processes, or physical or chemical damages.
Description of the technology
Tissue Engineering is an emerging area of biomedicine in which, through using cells, growing factors and biomaterials, allows the generation of artificial tissues for restoring, substitution or increasing the functional activities of the organic tissues.
The biomaterials used in tissue engineering must accomplish a number of requisites such as biocompatibility, no toxicity, chemically and mechanically stables, porous and, in some cases, biodegradables or reabsorbible. The biomaterials consisting in fibrin-agarose hydrogels have shown to fulfill those requisites both in laboratory and in clinical trials in advanced therapies carried out in patients.  
Currently there are techniques to improve the biomechanical properties of the biomaterials, such as nanostructuration and cross-linking.
The new tissues and artificial membranes developed in the invention are based in new biomaterials which its use allow the restoration or substitution of the activity in certain tissues and organs damaged as a consequence, for example, from a disease or a physical damage.
In the invention, a method for elaborating such artificial tissue is also described.
Advantages and Benefits
Substitution of damaged tissues for which there is not an effective therapeutic alternative, with a decrease of morbi-mortality, due to the reduction of the waiting lists for tissues and organs.
Production of a biomaterial and an artificial tissue which its physical and reologic properties (resistance, elasticity, malleability, stitchabiliy, operability) enable it to substitute the native human tissues with higher effectivity than the biomaterials and artificial tissues currently available.
When using autologous cells and/or tissues, the number of infections caused by the donor in the receptor is diminished, so immunosuppressive treatments do not need to be prescribed, since there is not a possibility of immune rejection. 
Current development status
Experimental technologies
Applications
The new artificial tissues can be used in the next cases for restoring or substituting, partially or totally, the next body organs: - Skin - Bladder - Urethra - Cornea - Oral mucosa - Periferal nerve - Cartilage - Bone
Desired business relationship
Patent licensing
Intellectual property status
Patent already applied for
P201631327
Spain

Technology Owner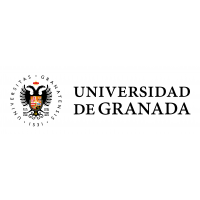 University of Granada (OTRI)
Technology Transfer Office
Related keywords
Medical Health related
Pacemakers and artificial organs
Anatomy, Pathology, Immunology, Physiology
tissue engineering
biomedicine
artificial membranes
About University of Granada (OTRI)
Technology Transfer Office from Spain
University of Granada (OTRI)
The mission of the Research Results Transfer Office (OTRI, for its initials in Spanish) of the University of Granada (UGR) is to identify and valorize R&D results for their commercialization by industry and entities worldwide.
The OTRI is integrated into the Vice-Rector's Office for Research and Technology Transfer, which activities are aimed at:

• UGR researchers for the valorization of their knowledge in the socio-economic environment;
• Companies, by building strategic bonds with the university to improve their competitiveness;
• Entrepreneurs of the academic community for the setting up of spin-off companies.
Technology Offers on Innoget are directly posted and managed by its members as well as evaluation of requests for information. Innoget is the trusted open innovation and science network aimed at directly connect industry needs with professionals online.