Summary of the technology
The research group in "Dendrimers for biomedical applications" of the University of Alcalá, in collaboration with researchers form the Foundation for Biomedical Research of Gregorio Marañón Hospital in Madrid, present the first example of dendronization of metallic nanoparticles with dendritic systems of ionic carbosilane nature. Also the present invention relates to the method of obtaining these nanoparticles and the use of the mentioned compounds for the treatment of infectious diseases or cancer.
The researchers seek for collaboration agreements, licensing or commercial agreements with technical assistance, with companies or institutions from the biomedical sector.
Description of the technology
The present invention provides metal nanoparticles coated with dendrons of carbosilane structure which are functionalized at their periphery with anionic groups (such as carboxylate, sulfonate or sulfate), that give the macromolecule a negative net charge, or cationic (ammonium) that give the dendrimer a positive net charge. Preferably, the nanoparticles are made of gold and silver and the carbosilane dendrons have been functionalized by addition of thiol-ene.
The process of obtaining the NPs of the invention allows, by a simple process, the synthesis of cationic or anionic systems, and also the possibility of synthesizing heterofunctionalized NPs, that consists in introducing also some dendron with one or more of its branches substituted by different groups, such as chromophore groups.
In addition, the invention provides its uses in biomedicine, specifically in the treatment of infectious diseases or cancer. These include the use of cationic derivatives as non-viral transport agents for the transfection or internalization of nucleic material within different cell lines in gene therapy processes or also the use of these cationic or anionic compounds as therapeutic agents, for example, as antibacterial, antiviral or anti-prionic agents.
- Cationic compounds are used as antimicrobial agents. Thus, they can be used for the prevention and / or treatment of bacterial infections.
- And the anionic compounds have antiviral activity. Because of this, they can be used for the prevention and / or treatment of diseases of viral origin, such as AIDS, Herpes, Influenza or others.
- Taking into account the biocidal activity of the compounds of the invention, another aspect of the present invention relates to the use of these compounds as biocidal agents for non-therapeutic applications, such as, but not limited to, preventing the appearance of microorganisms on surfaces or in the processes of water treatment.
Intellectual property status
Patent already applied for
Patent requested in 2015 under reference P201500669 and PCT also requested PCT / ES2016 / 070642
Co-ownership of the patent: 70% University of Alcalá and 30% Foundation for Biomedical Research of Gregorio Marañón Hospital of Madrid.
Current development status
Experimental technologies
Desired business relationship
Technology selling
Patent licensing
Technology development
New technology applications
Adaptation of technology to other markets
Other : Technical Cooperation
Technology Owner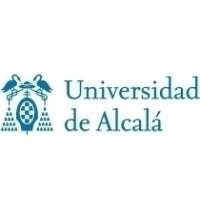 Universidad de Alcalá-OTRI
Research & Technology Organization
Related keywords
Biological Sciences
Medicine, Human Health
Medical Research
Medical Technology / Biomedical Engineering
Pharmaceutical Products / Drugs
Virus, Virology / Antibiotics / Bacteriology
Biology / Biotechnology
Micro- and Nanotechnology related to Biological sciences
Medical Health related
Therapeutic
cancer
nanoparticles
gold
antiviral
antibacterial
silver
dendrimers
hiv
dendron
carbosilane
infectiuos diseases
About Universidad de Alcalá-OTRI
Research & Technology Organization from Spain
Universidad de Alcalá-OTRI
The Technology Transfer Office at Alcalá University serves as a liaison between the University and its socioeconomic environment in terms of research and innovation. It encorages collaboration between research groups from universities and companies/institutions, with the objective to promote and commercialize research results and scientific capabilities.

Some of the services offered by this office are specified in the following list:

- Promotion of R & D and improvement of the relationships with companies.
- Promote the participation in R & D projects applicants to public calls (regional, national and European).
- Advising, processing and monitoring of patents and other forms of industrial protection.
- Support in the negotiation of contracts and agreements for R&D&i
Technology Offers on Innoget are directly posted and managed by its members as well as evaluation of requests for information. Innoget is the trusted open innovation and science network aimed at directly connect industry needs with professionals online.