Summary of the technology
The researchers of the University have developed a wind flow concentrator incorporated into a Vertical Axe Wind (VAWT), which allows a significant increase in wind speed before being injected to the turbine. The system allows the optimization of the currents with independence of its direction and it is applicable to any type of VAWT. It is suitable for any type of building.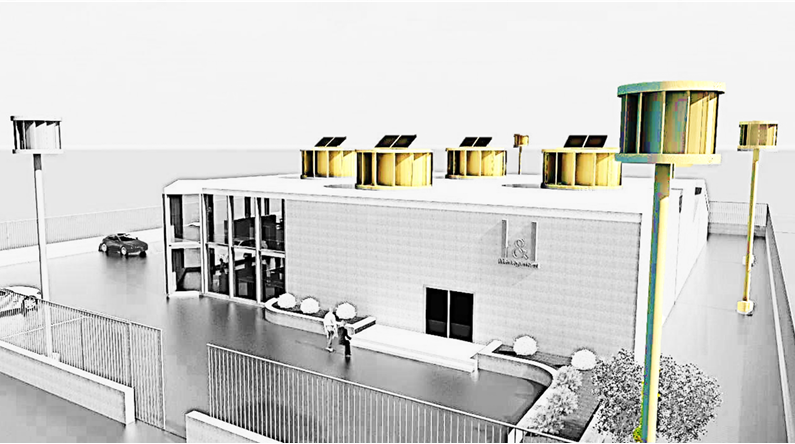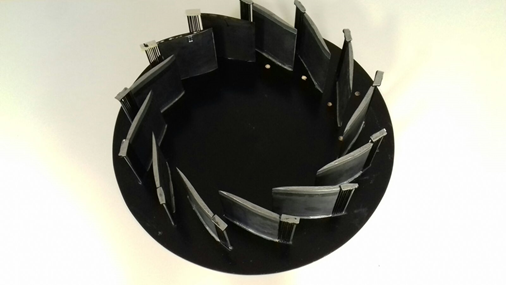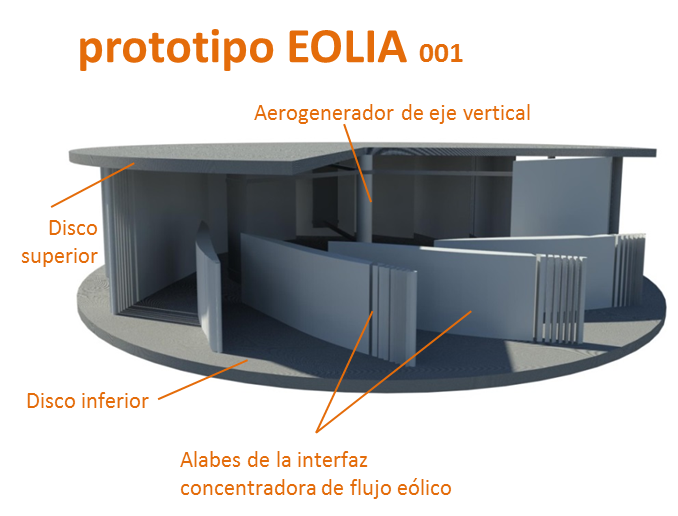 Description of the technology
Renewable energies bring all those energetic sources with high rate of renewability together. The R&D projects included in this area have acquired special prominence in the last decade. According to information published by the Frankfurt School UNEP Collaborating Centre, in 2004-2016 period, the investment for projects related to renewable energy has been multiplied by more than 6 times, reaching 286 $BN. Moreover, to this data it must be added the high diversification in contrast to the small number of fossil energy producers.
EOLIA is the first hybrid microgeneration system which is installable in any architectural volumes. In a single system, it is used wind and solar energy for the generation of electricity, in addition to rainwater harvesting for future usage.

Wind breezes on the terrestrial surface are characterized by their intermittence, reduced speed and absence of predominant direction. EOLIA is able to replace the low energetic density of breezes through their capture and concentration. It allows to reach a significant speed increase before being injected efficiently into the turbine.

The interface is characterized by an architecture capable of sectorize the wind input in different sections, injecting the wind flow strategically. Its architecture is adapted to the nature of breezes, obtaining their capture regardless of their direction.
EOLIA increases the number of operating hours and the range of performance in comparison to small traditional wind turbines . It is translated in an exponential increase of the electrical output.

In addition, the interface incorporates own regulatory mechanisms acting in presence of winds of importance in order to regulate the inflow, keeping a sustained circulation. In case of strong winds, mechanisms for the maximum protection of the set are included.

The system configuration is ready for the installation of solar capturing systems. This added value allows to model a hybrid system capable of meeting much of the electricity demanded by the building.
Current development status
Laboratory prototypes
Applications
The possibility of being built in architectural volumes promotes carrying out designs which seek autonomy in energetic terms. EOLIA can be integrated in all types of architectural volumes, from housing, industrial buildings, logistic centres, mountain lodges, schools to roofs of petrol stations, water tanks, control towers, tolls, etc. Also, it must be added urban equipment as the case of street lights, water tank height, pergolas, etc. Any structure is open to EOLIA installation as long as it is located in open spaces.
Desired business relationship
Patent licensing
Intellectual property status
Patent already applied for
Patent application number : P201630128
Where : Spain
Intellectual property status
Patent already applied for
P201630128
Spain

Technology Owner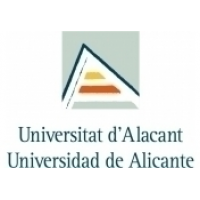 Universidad de Alicante
Research & Technology Organization
Related keywords
Energy Technology
Wind Technology
Energy Market
Alternative Energy
Wind Market
Power generation
Industrial Products
About Universidad de Alicante
Research & Technology Organization from Spain
Universidad de Alicante
As one of the largest universities of Spain, Universidad de Alicante has a rich history of innovation. Our main objective is to transfer the technology that our research teams are developing to the industries and companies which are able to take profit from them. R & D & Innovation results and know-how are offered in the domains of Chemistry, Materials, Environment, IT, Building and other applied subjects.
Technology Offers on Innoget are directly posted and managed by its members as well as evaluation of requests for information. Innoget is the trusted open innovation and science network aimed at directly connect industry needs with professionals online.