Summary of the technology
Manufacturers Independence
Collect data from probes and sensor systems produced by different manufacturers and integrate into a single Dashboard and deliver as a single presentation (via the browser) to the end user.

Web-based & Multilingual
Access to the available information, through a secure browser with user authentication (Tablet / Smartphone included), in the language you want, from anywhere in the world through an Internet connection.

Multiple Units of Measure
You can mix and match different units of measurement on the platform. The dashboard or graphic generator can display, at the same time, the various ambient temperature (°C or °F), brightness (Lux) and CO2 value in % or ppm.

Connections & Gateways
Can be connected to different physical media and protocols, as well as with other systems of alarm, quality and management of buildings. Non-conforming situations (Alarms) can be sent by Mail, SMS or Voice, depending on the options of the administration group. Validated and ready to meet FDA 21 CFR Part 11 compliance requirements and other normative documents.
Software Modules
Collect
Can collect data from a huge variety of probes and sensor systems . Adding new ones is a simple and a very short time consuming process.
Probes & Sensors -

Environmental,

Water/Gas/Fluids;

Power/Electrical; Light; Pressure;

Others.

Sensor Systems -

SmartMeters;

IAQ (Internal Air Quality);

Data Loggers.

Connect by - Wire; Wireless;

Radio communications.
Manage
Management of Measurement Points, Users & Groups, Probes & Sensor Systems.
Adjustments of the parameters of the critical limits of each probe & sensor system.
Alarm justification by authorized users.
Automatic Backups.
SQL database with Historical and Audit Funtions.
Present
Data as information in any user friendly device, gives the power to have better and quicker information and to take the right decision. Also it must have the ability to be interfaced with new types of devices as they become available.
Main Features:

Web Dashboard Real Time Data;

Status and Statistics;

Search, Filter & View Data;

Graphs & Tables;

Offline Missions;

Events, Incidents & Alarms;

Events Warning Generator to managed distribution lists;

Alarms by Email (SMS and Voice Call optional);

Exportable Data;

Sensors Calibration Report;

Customized Reports.
Communicate
Modular integration with:
Quality, Security and Alarm Management Systems

Building Management Systems (BMS);

Internet Services;

Others.
Current development status
Finished technologies
Desired business relationship
Technology selling
Technology Owner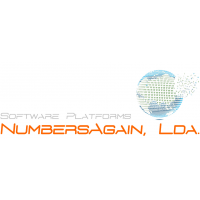 NumbersAgain
Small and Medium Enterprise
Related keywords
IT and Telematics Applications
Applications for Health
Applications for Tourism
Applications for Transport and Logistics
Environment Management Systems & Documental Management Systems
Maintenance Management System
Sensors & Wireless products
Electronic measurement systems
About NumbersAgain
Small and Medium Enterprise from Portugal
NumbersAgain
N3tSensors Platform is the newest brand by NumbersAgain, Lda. (a 100% Portuguese company).
We designed and developed of a suite of software modules prepared to interact with all types of probes & sensor systems witch is distributed and supported through a partners network around the world.
The platform is executed by an appliance (physical or virtual), with access by a simple browser in a multilingual mode, for the authorized and authenticated users.
Technology Offers on Innoget are directly posted and managed by its members as well as evaluation of requests for information. Innoget is the trusted open innovation and science network aimed at directly connect industry needs with professionals online.