Summary of the technology
The Platform was design to provide Nutrition and Dietetic professionals, a powerful tool to record and facilitate their daily activities.
The Platform can be implemented for individual use or for a wider deployment in Hospitals, Public and Private Clinics, as well other Entities that provide health, dietetic and welfare care.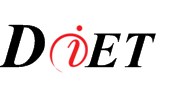 Modules' Description.
The Platform was built with different modules that are related to each other and each one offers specific functionalities.
As a Web Platform, only requires a Web Browser and Internet access (no application install is required).
The Main Module is the Patients Database and the ability to calculate patient diet and food ingestion.
Additional Modules:
Admission - patient admission management at the health Entity.
Patient - patient management:
Meals/Food ingestion - Calculate energy and nutritional values of prescribed diet and food ingestion;
Anthropometry - Anthropometric measures recording;
Files - Patients files to record particular events:

Follow-ups;
Hospital commitment;
ICU.

Tests- SGA, MNA, IRNG and other tests;
Analytical values - Biochemical analyses recording and others (Hematologic, Immune, ...);
Dietary lifestyle - Surveys for dietary lifestyle evaluation;
Ulcers – Record and monitoring of degree and location of pressure ulcers.
Food Table - Nutritional data for different foods; Insertion and Deletion of food and Data update.
Food Calculation - Calculate meals and other food combinations; Insertion of calculated data in the Food Table to use in patient calculation.
Administration - Application management and configuration; administration tasks.
User Management:
Users creation and deletion;
User record activity;
User accesses.
The Platform allows for the creation of charts according to some of the recorded data. Also permit data exporting to use in Spreadsheets and Statistical Software. All the modules allow search criteria.
Technology Owner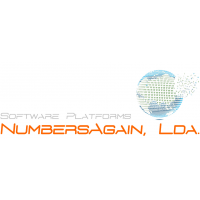 NumbersAgain
Small and Medium Enterprise
Related keywords
Medical Health related
Other Medical/Health Related
Other medical/health related (not elsewhere classified)
nutritional
dietetic
About NumbersAgain
Small and Medium Enterprise from Portugal
NumbersAgain
N3tSensors Platform is the newest brand by NumbersAgain, Lda. (a 100% Portuguese company).
We designed and developed of a suite of software modules prepared to interact with all types of probes & sensor systems witch is distributed and supported through a partners network around the world.
The platform is executed by an appliance (physical or virtual), with access by a simple browser in a multilingual mode, for the authorized and authenticated users.
Technology Offers on Innoget are directly posted and managed by its members as well as evaluation of requests for information. Innoget is the trusted open innovation and science network aimed at directly connect industry needs with professionals online.