Summary of the technology
Dermatological formulation, composed of pharmaceutical compounds, antioxidant molecules and additional active ingredients are developed by Barcelona Skin Genomic to treat inflammatory skin diseases with high efficacy during treatment of atopic dermatitis (AD) with high Scoring Atopic Dermatitis (SCORAD) index, Psoriasis, Acne and Itchy Skin.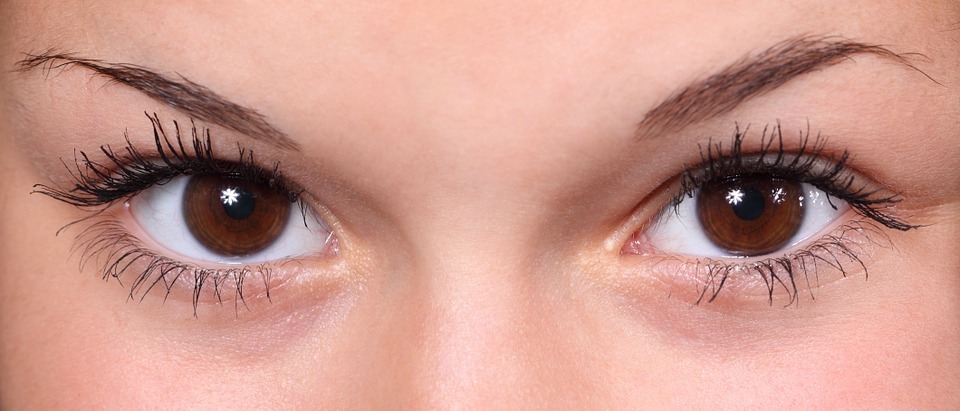 Main advantages of its use
Inflammatory skin diseases are the most common cause of dermatological problems. The gold Standard treatments are based on corticoids. Nevertheless, there is an increasing aversion against the use of corticoids due to its side effects and its uncontrolled usage abuse.
Our patented formulation offers high efficient treatment results in atopic dermatitis while minimizing side effects and keeping patients treatment dosage under control. Great results have been achieved for the treatment of psoriasis, itchy skin and acne. A complete range of patient studies are available for the patented formulation efficiency evaluation.
ATOPIC DERMATITIS
Our patented combination of pharmaceutical compounds based on steroids, indomethacin and antioxidants provide very high positive treatment responses within a week after the first application. Steroids can be removed from the initial formulation after 7 days so that side effects can be reduced dramatically. The applied formulation after the first week of treatment is based on a combination of indomethacin, antioxidants and a set of added compounds with very few relapses.
There is no infection or other side effects as atrophy or itchy skin during the treatment.
Psoriasis
Our patented formulation cleans psoriasis plaques faster than any currently available treatments in the market. It does also show much less recurrence on patients after the treatment is completed.
Moreover, it eliminates itchiness and it prevents infections caused by scratches produced by affected patients.
The treatment shows a drastic reduction of side effects such as atrophy or incidence of skin cancer.
Results are obtained within two weeks after the initial date of treatment.
Acne
Most topical treatments for acne show increasing resistance of topical antibiotics. Nevertheless, our patented formulation shows much lower levels of resistance while providing faster clearance of the dermatological process.
On the other hand, our formulation prevents comedones to evolve into an acne papule or nodule. Since a very early stage patients are initiated by comendones, our formulation can be also used as a preventive treatment.
Itchy skin
As a neurogenetic process mainly caused by stress, itchiness is one of the top challenges in dermatology yet to be solved.
Our patented formulation stops evolving dermatitis and shows very good results in just a few days after initiating the treatment.
Antioxidants used in the formulation modify gene expression of the skin causing the dermatological disease. The same results can also be obtained without incorporating corticoids in the formulation.
New and innovative aspects
The skin is the front line of defense against insult and injury. Although the immune response is required during the course of infection and for wound healing, immune cells can also mediate chronic inflammation contributing to the pathogenesis of several skin inflammatory disorders such as psoriasis, atopic dermatitis, and chronic contact dermatitis. As these diseases are largely myeloid inflammatory and T cell-mediated, an enhanced production of inflammatory cytokines mediate effects on keratinocytes to amplify skin inflammation.
Our patented technology is composed by pharmaceutical compounds, antioxidant molecules and additional active ingredients which exert very efficient anti-inflammatory effects during treatment of high SCORAD index atopic dermatitis. The formulation includes a combination of antioxidant molecules that repress macrophage proinflammatory gene expression through activation of the PPAR-gamma pathway, leading to synergic anti-inflammatory effect and allowing for the reduction of the amount of high side effect-inducing compounds (e.g. steroids, antibiotics or other pharmaceutical compounds).
Specifications
A complete patients study is available for prove of concept and evaluation of treatment results.
Intellectual property status
European patent granted in 2015.
Current development status
Commercially available.
Desired business relationship
Licensing agreement and research cooperation.
Note: This technology is being directly managed by Innoget team
Related keywords
Pharmaceutical Products / Drugs
Biology / Biotechnology
Gene Expression, Proteom Research Technology
Genetic Engineering / Molecular Biology
Therapeutic
Other Medical/Health Related
Clinical Medicine
Health and beautty aids, Cosmetics
acne
psoriasis
anti-inflammatory activity
Antioxidants
skin care
Atopic dermatitis
ppar-gamma agonists
itchy
About Barcelona Skin Genomic
Small and Medium Enterprise from Spain
Barcelona Skin Genomic
Barcelona Skin Genomic is a company dedicated to personalize treatments for patients who suffer from various skin deases such as: psoriasis, atopic dermatitis and acne. It also performs customized treatments for skin rejuvenation, alopecia, etc.
At present, BSG carries out skin biopsies. The epidermis and dermis are separated using Lase Capture Microdissection (LCM) for subsequent genomic study. Expression microarrays are used to observe differences between different types of samples, whether control skin or damaged skin. Subsequently, BSG manufactures a compound cream formulation based on the results obtained. Once the treatment is completed, a second biopsy is carried out to access the effect the formulation has had on the patient's skin.
Technology Offers on Innoget are directly posted and managed by its members as well as evaluation of requests for information. Innoget is the trusted open innovation and science network aimed at directly connect industry needs with professionals online.